List View
List view shows your lists in horizontal format. Use list view to view your tasks and subtasks in a larger area. When you create a project you can select List view as default and change it to another view later.
View Tasks
Tasks will be shown as rows in List View.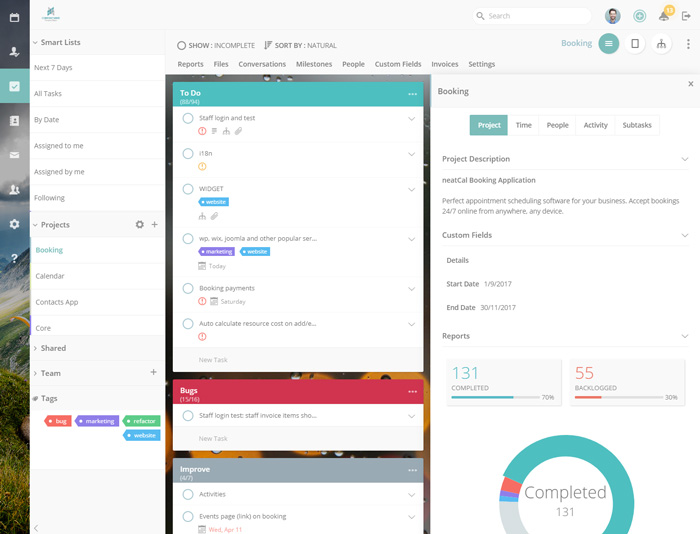 Create Tasks
To create a task click New Task input, type your task and press Enter. Please see Task Management page for more information to create tasks.
Drag&Drop
You can drag and drop tasks between lists. Please see drag&drop page for more information.
Subtasks
You can view subtasks by clicking [] icon. See Subtasks page for more information.
Reorder List
To change order of a list click list header and drag it to desired place.
Change View Modes
Please see View Modes page for changing views.