Projects
Creating a Project
Click + icon on Projects section.
Enter project name and description (optional).
Choose type (List, Kanban, Orgtask)
Define color and image (optional).
Click Create button.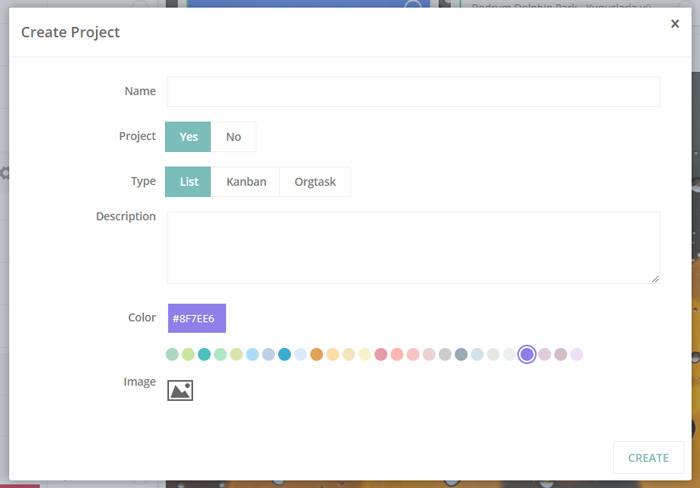 View Your Projects
You can view your created projects in left side Projects section.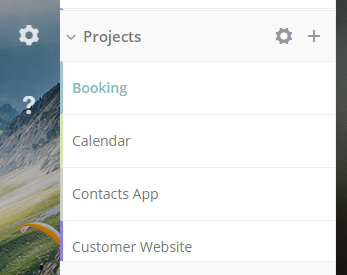 Project Settings
To open project settings click gear icon on the right side of a project name.

Update Project
Open project settings
Click Details tab
Update project details.
Click Save button.
Copying Projects
Click copy icon on the right side of a project to copy a project.
Archiving Projects
To archive a project:
Click gear [] icon on Projects.
Check Archive checkbox at the right side of a project you want to archive.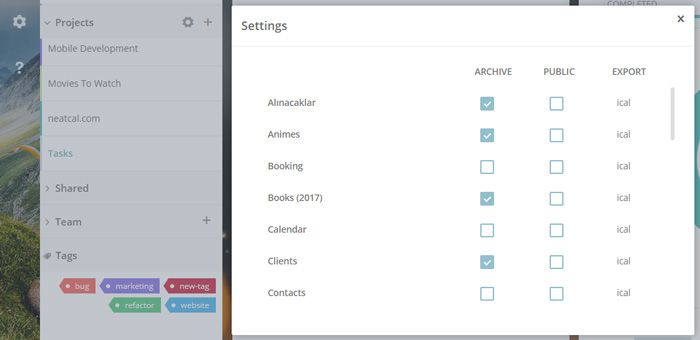 Board Menu
To view board menu click [] icon at the top-right corner of the application.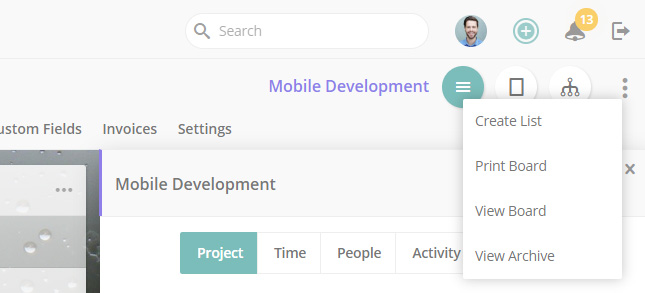 View Archive
Open board menu.
Click View Archive.
Deleting Projects
Open project settings.
Click Details tab.
Click Delete button.
Advanced Project Management