Tasks & Projects Settings
To open Tasks and Project settings:
Open App Settings.
Click Tasks and Projects.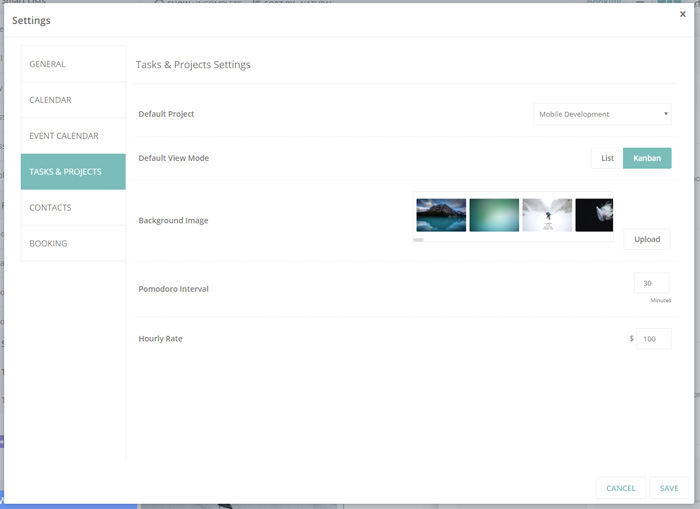 Default Project
Select a project that will be opened when you first enter to the Tasks and Project application.
Default View Mode
This option defines default view mode for the new projects and Smart Lists.
Background Image
Upload your own image or select built-in image for application background image.
Pomodoro Interval
Set Pomodoro time here.
Hourly Rate
You can set your hourly rate here. It will be used to calculate invoice total.