OrgTask View
OrgTask View shows your task in organizational chart. Use OrgTask View to view your all tasks and subtasks in parent-child relation. When you create a project you can select List view as default and change it to another view later.
View Tasks
Tasks will be shown as boxes (nodes) in OrgTask View.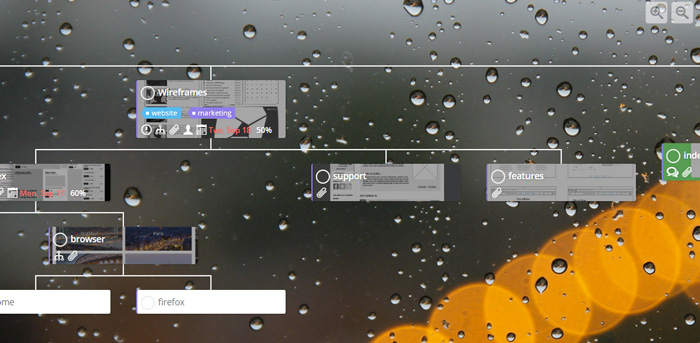 Create Tasks
To add a new task (node) click on a task and add your child task in Task Dialog > Subtasks section.
Drag&Drop
You can drag and drop tasks onto other tasks to change parent. Please see drag&drop page for more information.
Change View Modes
Please see View Modes page for changing views.