Event Calendar Custom Fields
You can add unlimited custom fields to your each calendar and build your own event publishing experience.
Create Custom Fields
Please see Calendar Custom Fields page to define custom fields.
When you define your custom fields you will be able to see field values in public events.
1. Define Custom Fields
To define a calendar's custom fields open Calendar Settings > Custom Fields.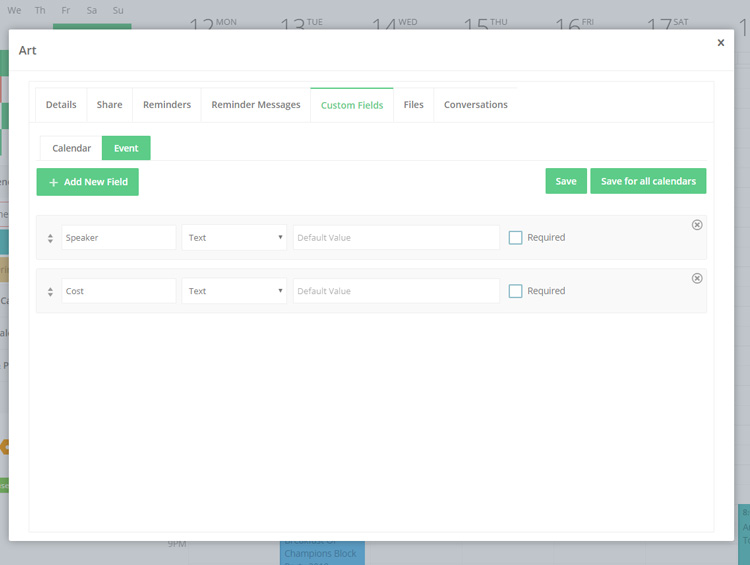 2. Define Custom Field Values
Enter your custom field values while you creating or updating your event.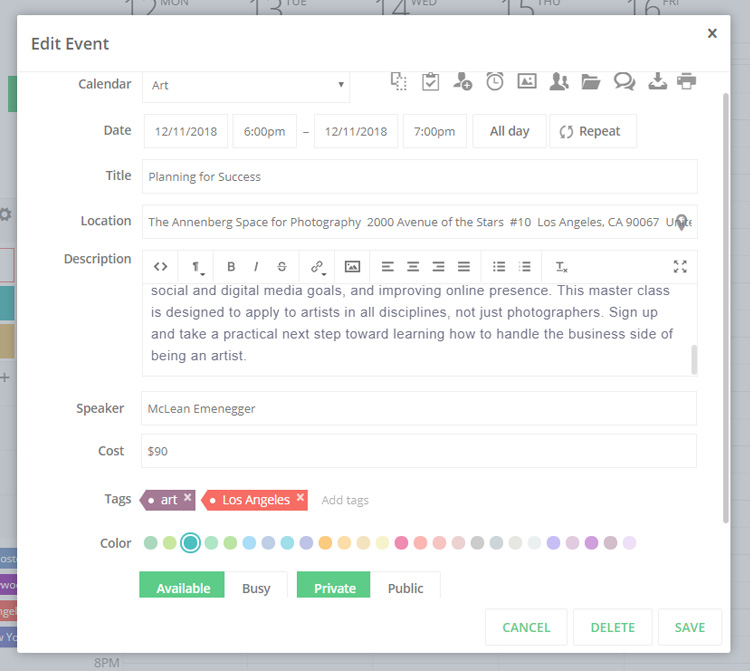 3. View Custom Fields
Display your custom fields in your Event Calendar.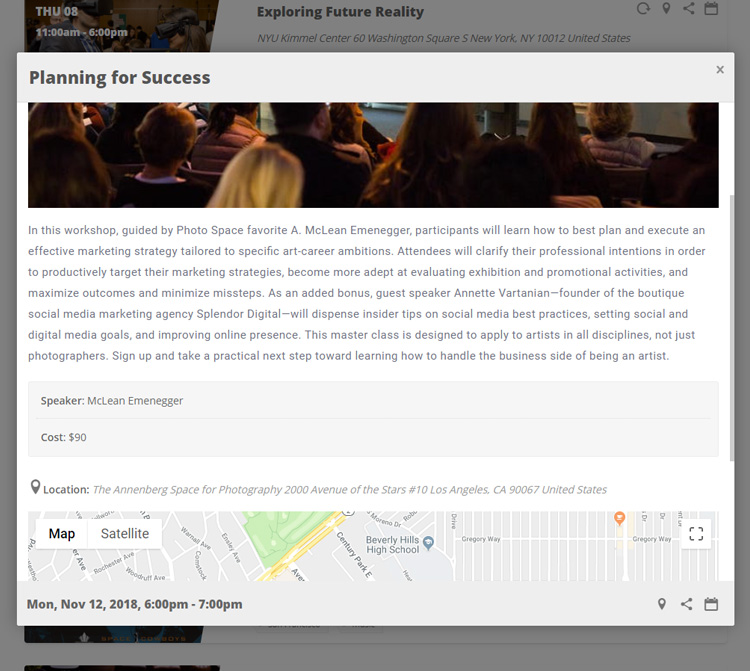 You can search your events with custom fields.