Custom Fields
You can add unlimited number of custom fields for your calendars and events to build your own customized scheduling experience.
Field Types:
Form Name: Form title
Text: Single line text field
Textarea: Multi-line text
Radio: Single select option
Checkbox: Multi-select option
Select: Dropdown menu
Date: Date field
Paragraph: Information field
Calendar Custom Fields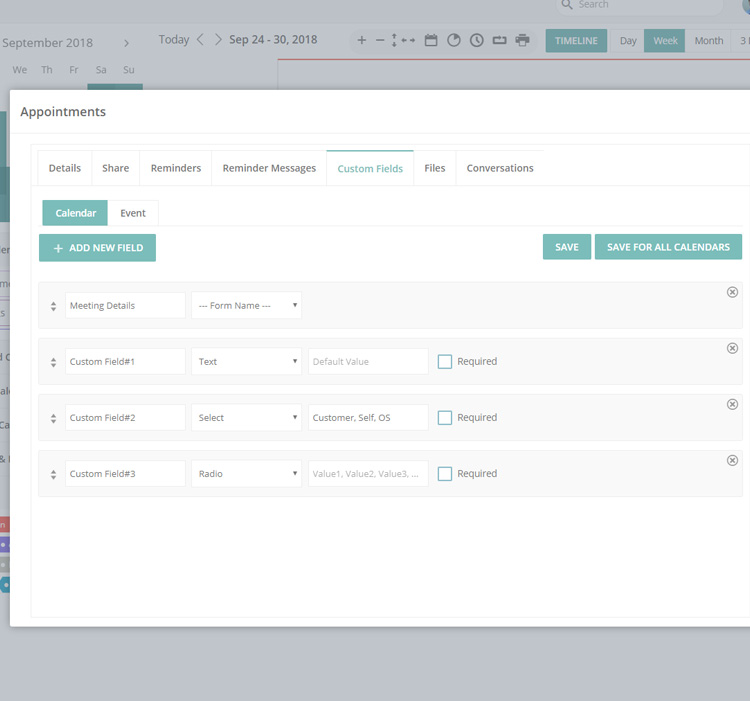 Calendar custom fields are useful for adding more information to your calendar, especially for your team (shared calendars).
Calendar custom fields can be modified by you and can be viewed by shared users in their calendar dialog and hover on calendar name on Timeline.
View calendar custom fields (by a shared user).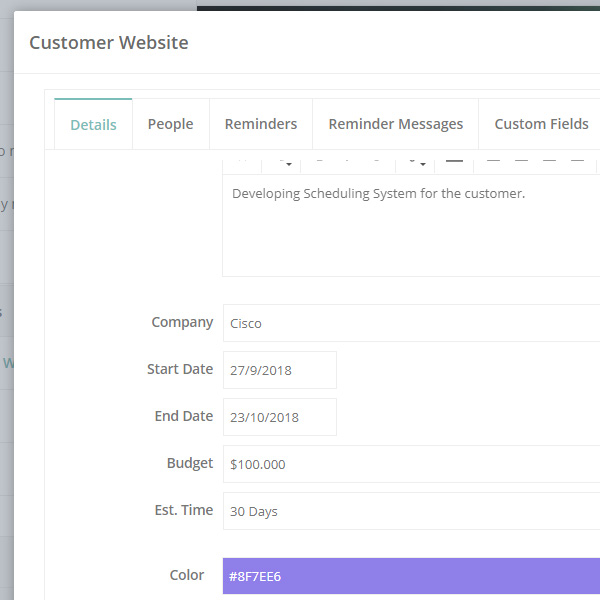 View calendar details in Timeline.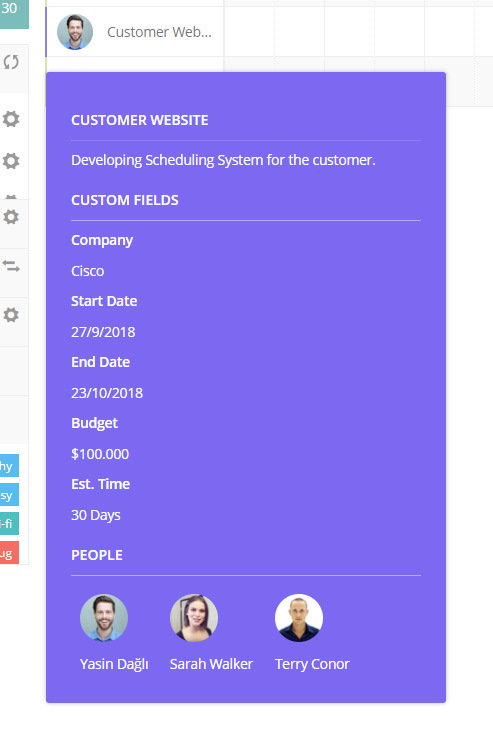 Event Custom Fields
You can add unlimited number of custom fields to your events and customize your event forms.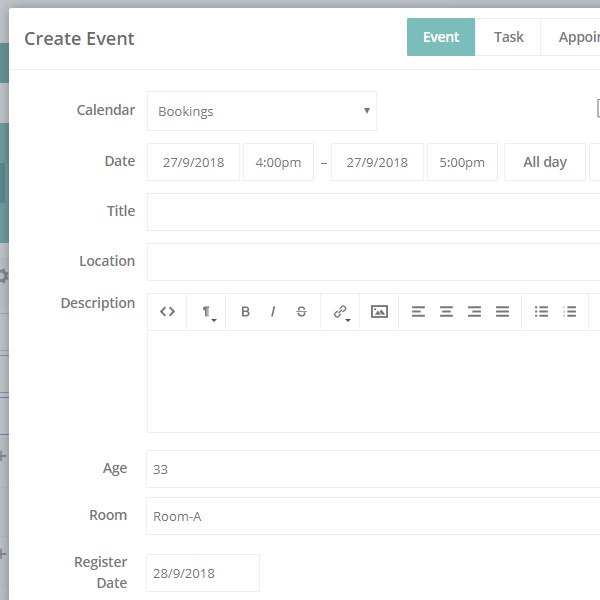 Shared users can see and edit custom fields (if they have enough permission).