To see your booking page click on the preview scheduler on the top right corner of the page.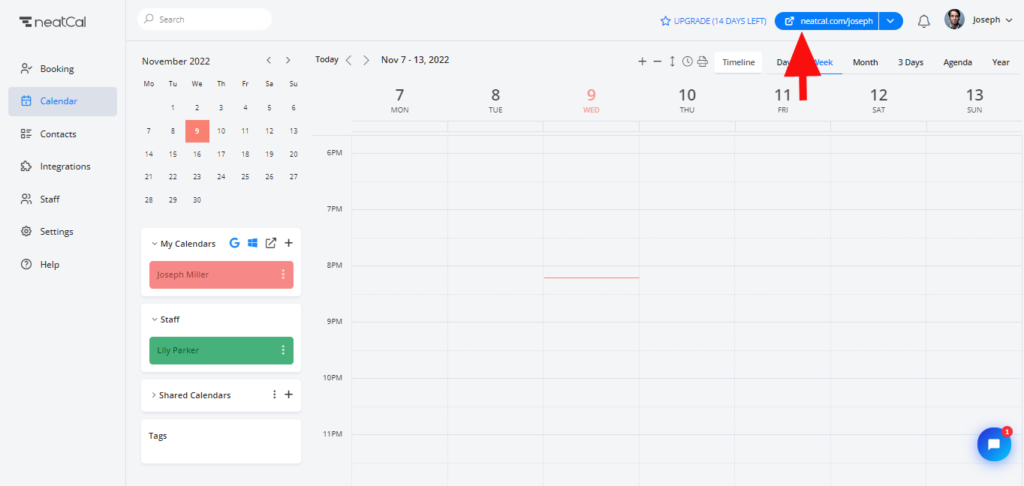 Your booking page will look like this.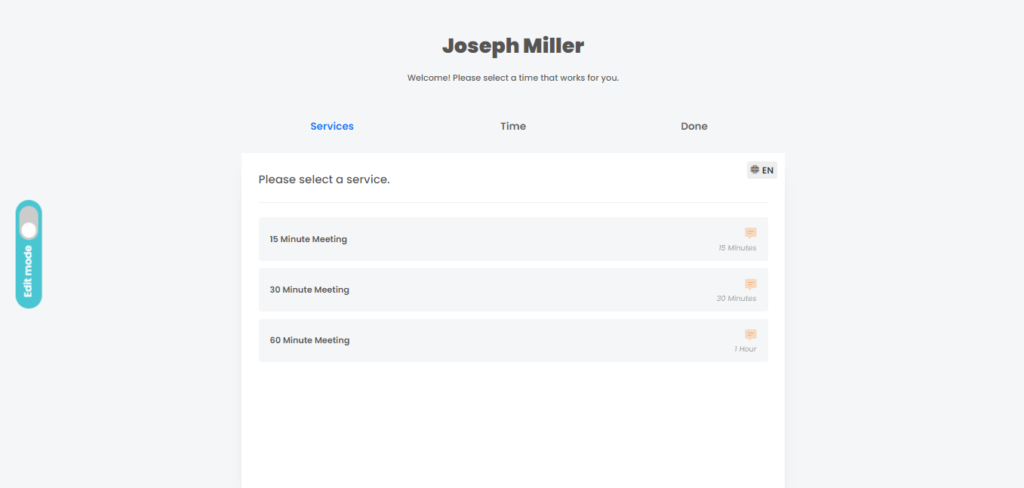 You can turn on Edit mode and customize your booking page to make it stand out.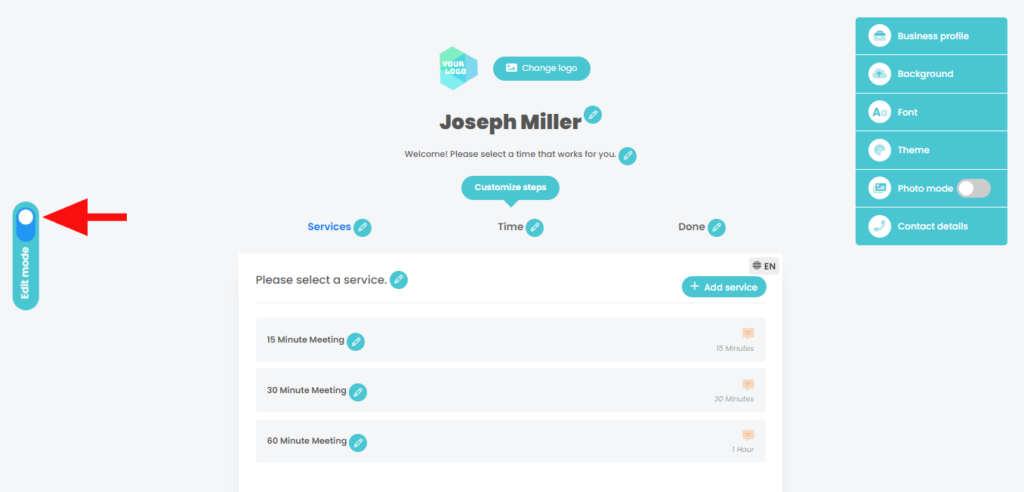 Click on Business Profile to edit your name or your business name. To write a description and welcome message as you want and click on save.
Click on Background to change your background image.
Click on Font to change the font.
Click on Theme to change the theme of your booking page.
Click on Photo mode if you want to use services with photos.
Click on Contact details to edit your address, phone number and social media accounts.