Working Hours, Breaks, Closed Dates and Time Blocks
Default Working Hours
When you create an account or create a new staff neatCal defines default working hours (mon-fri, 9am – 5pm) for you.
You can change default working hours by clicking Schedule tab.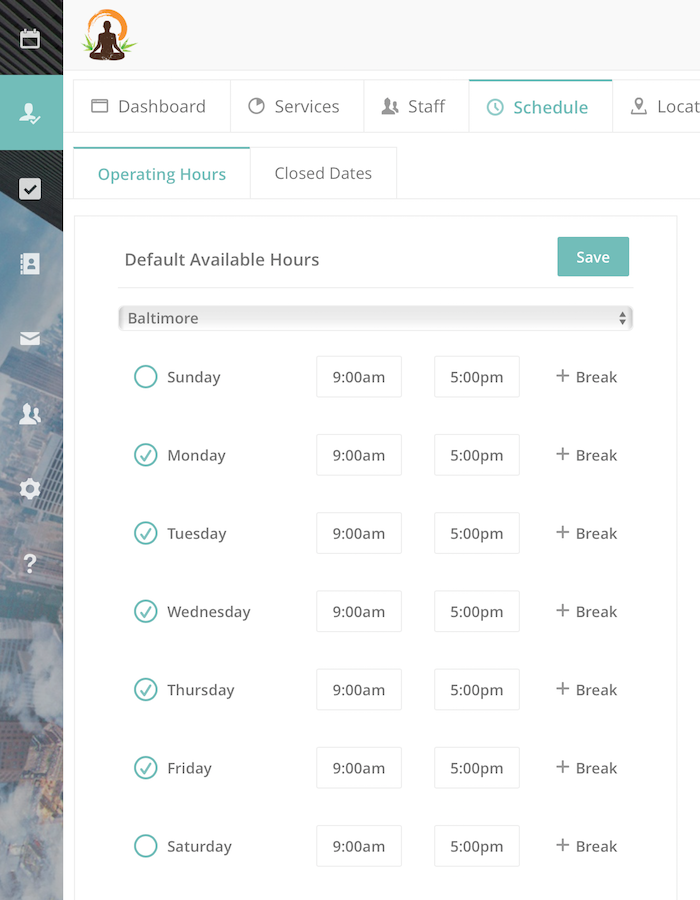 Staff Working Hours
To define a staff working hours.
Click Staff Tab
Select a Staff
Click Schedule tab under Staff tab.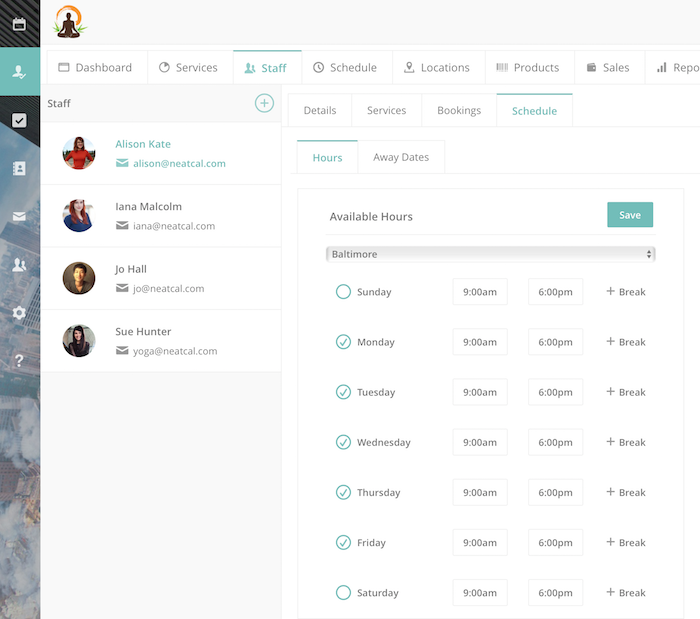 Closed Dates
There are two types of closed dates in neatCal.
Business Closed Dates
You can define business closed dates in Schedule tab. Business closed dates applies to all staff working hours. For example If there is a staff working on a business closed date your customers cannot book him.
Staff Closed Dates
You can define Staff closed dates in Staff  > Schedule > Closed Dates.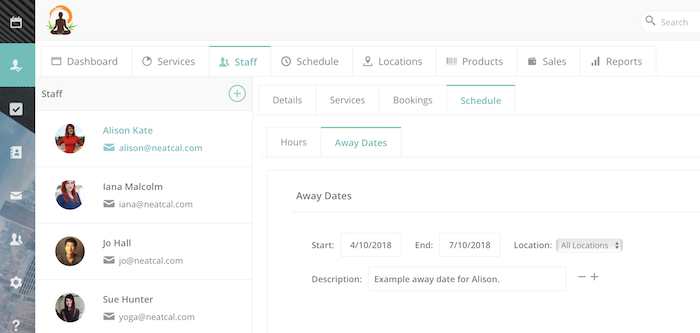 Breaks
You can add unlimited break in a day. To add a break click +Break and to delete a break click x near it and save the schedule.

Time Blocks
Time blocks are events created on a staff calendar or schedule calendar (class, resource).
Example time block: When you create an event on a staff calendar, staff won't be available on the time block event's time range.
Time blocks length is up to you. It can be any time range in a day or it can be a multi-day event.