Booking Widget
Booking widget is core part of your public booking. Its a smart component integrated on your public website and can be integrated on any page. Booking widget is completely international. It talks your language, works with your currency, date and time format. Also you can translate booking wording so if you are operating a clinic you can rename Staff as Doctor or if you are operating a car rental company you can rename Resource as Car.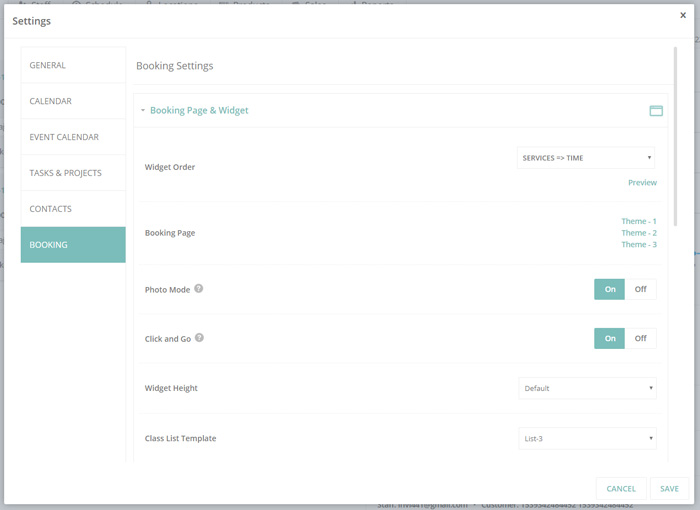 Widget Order
Main advantage of our booking widget is adding, removing and changing order of booking items. Booking items are: Locations, Categories, Staff, Services, Classes, Resources, All Services, Class Lists.
You can set widget order in Settings > Booking > Booking Page & Widget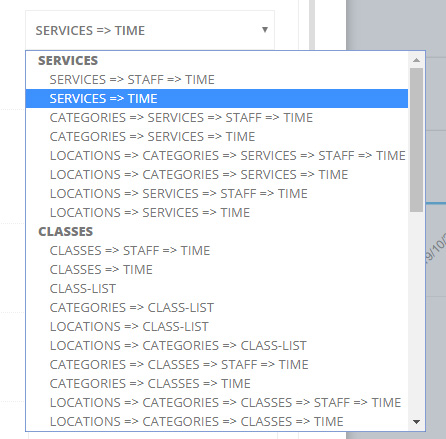 Example Widget Order For Hair & Beauty Business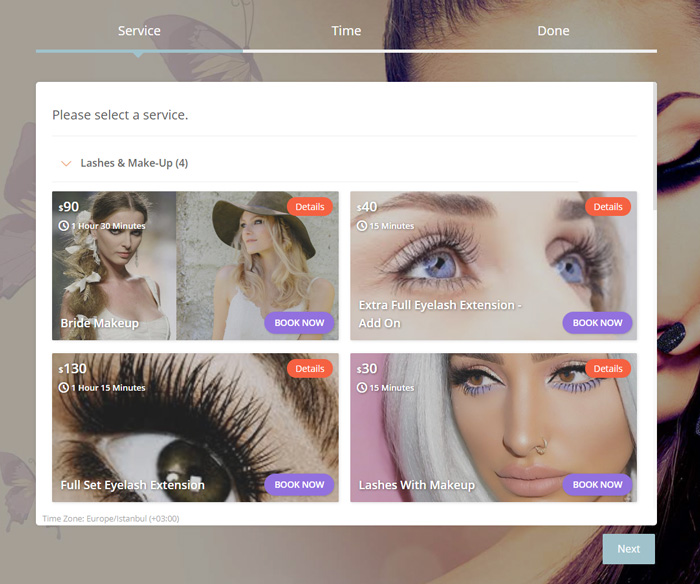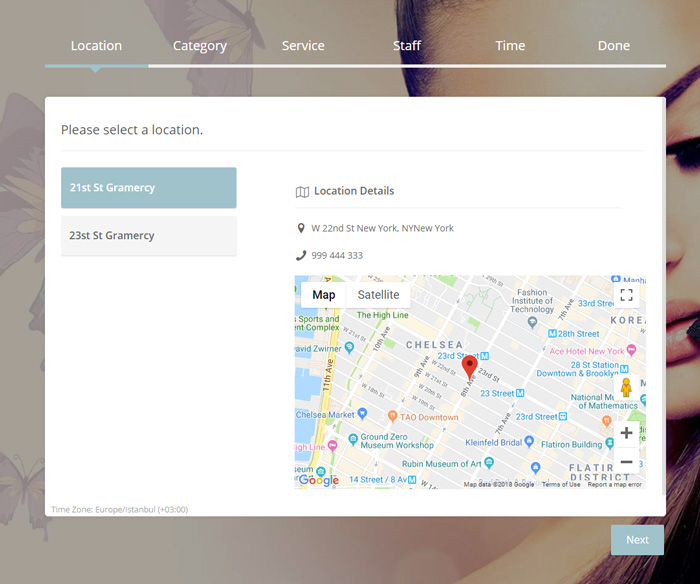 Example Widget Order For Clinics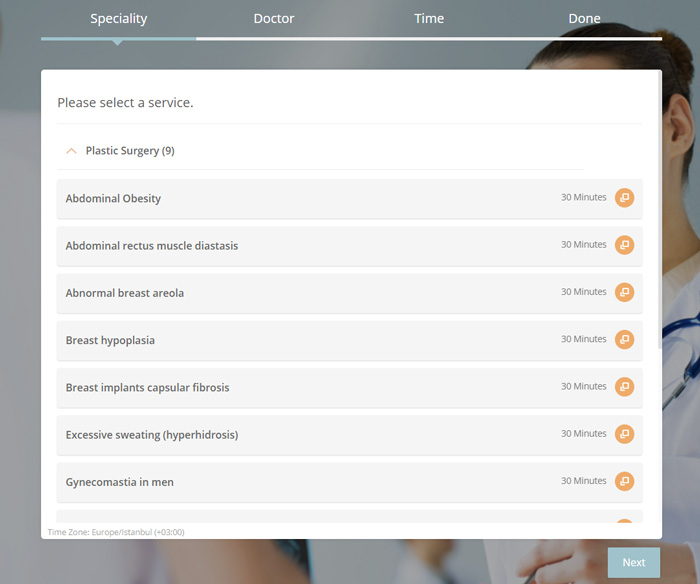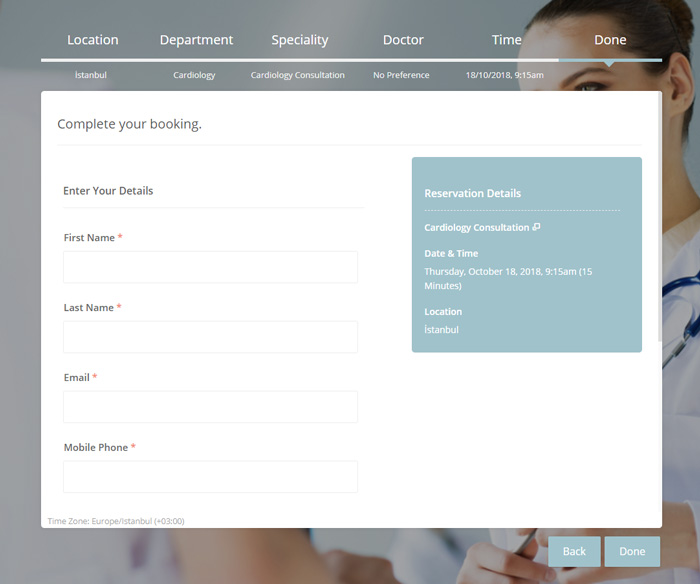 Example Widget Order For Tour & Activity Business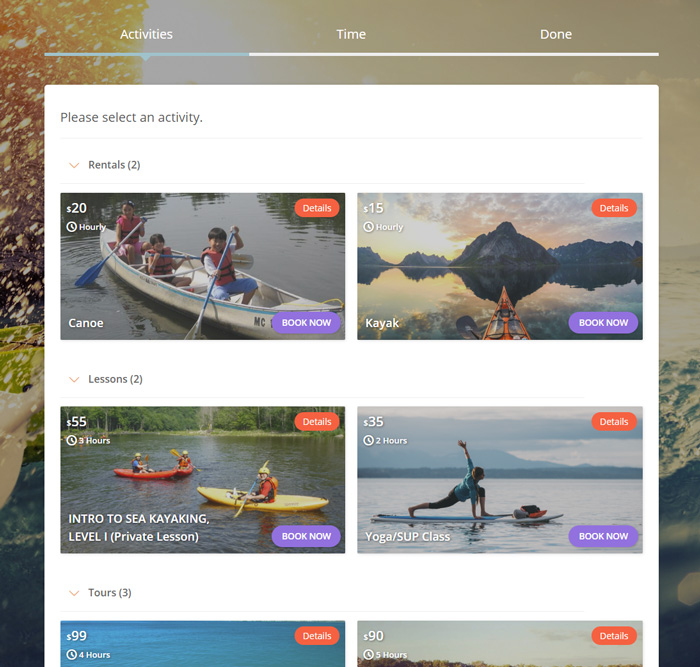 Example Booking Widget Order for Yoga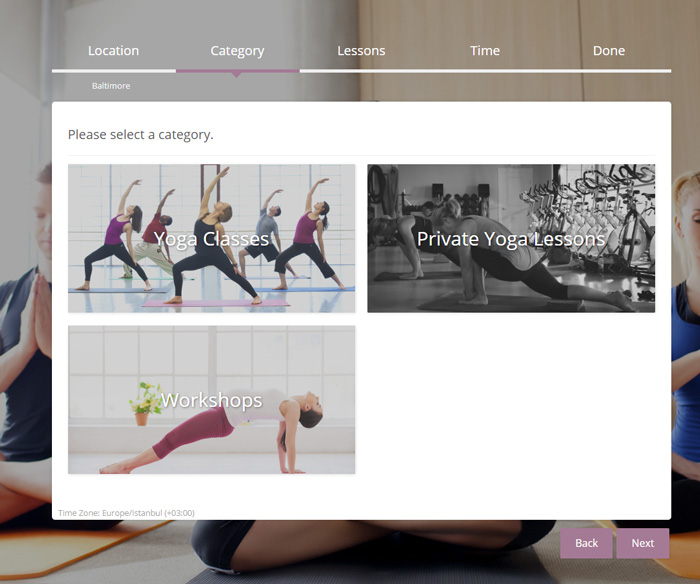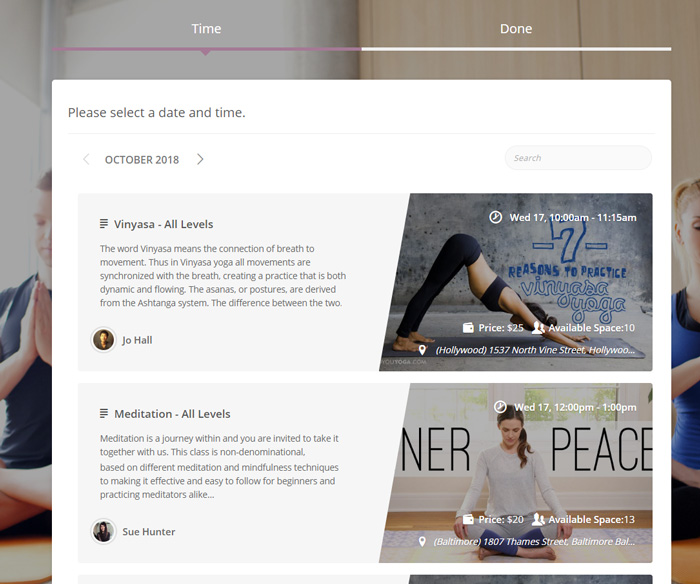 Photo Mode
If you want to display your services, classes, resources, categories and staff with their featured photo enable this option.
Click and Go
If you enable this feature when a booking item clicked widget will go to the next step. Otherwise you need to click Next button (at the bottom-right) after selecting your item.
Widget Height
Auto: Widget height will be same as content height.
Standard: Widget height will be 600px.
Class List Template
Templates for listing your classes. There are 3 different list templates.
List 1 – Heatmap Enabled Sidebar Calendar and Class List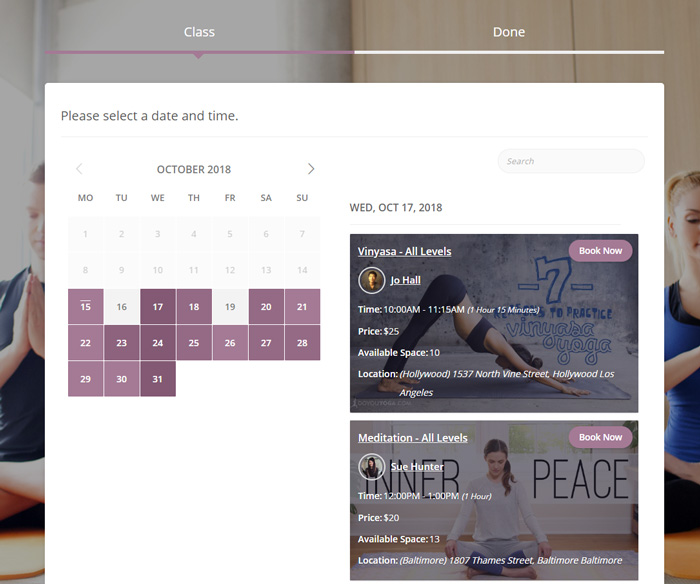 List 2 – Class Details with Featured Images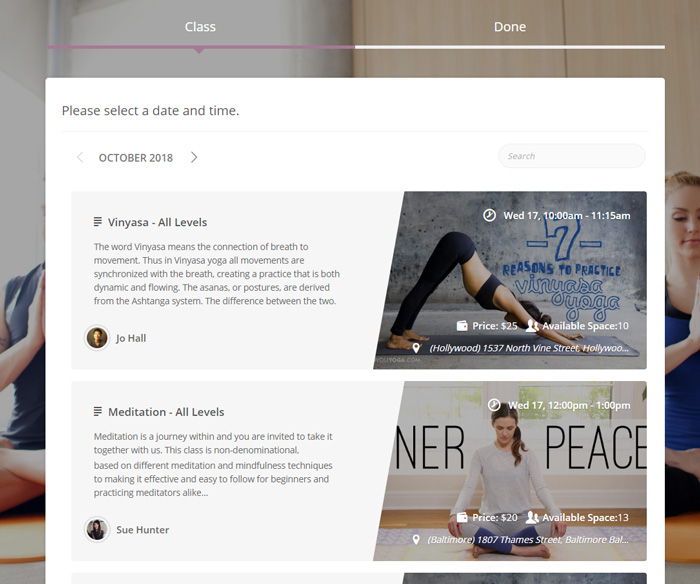 List 3 – Basic Class Details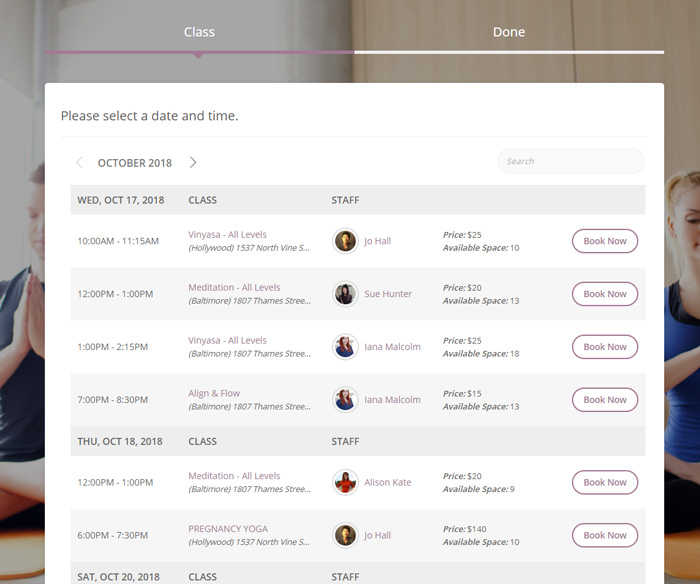 Widget Theme
You can configure widget background, active color (buttons, service and staff names, info boxes) and text color.
Redirect URL
If you specify a valid URL for this field, your customers will be redirected to this URL after a successful booking.
Custom Styles
You can add your custom styles (CSS) in this textarea.
Google Analytics
You can enter your Google Analytics Tracking ID and track your booking page in Google Analytics.