Waitlist
You can enable Waitlist feature for your services and classes. If a service or class is fully booked your customers can join to a waiting list.
When a customer join to a waitlist they will get an information email (waitlist notification) and when a booked customer cancels an appointment your customers in the waiting list will be notified automatically and they can complete their booking.
Enabling Waitlist
To enable waitlist feature for your services and classes just check Waitlist checkbox on service dialog.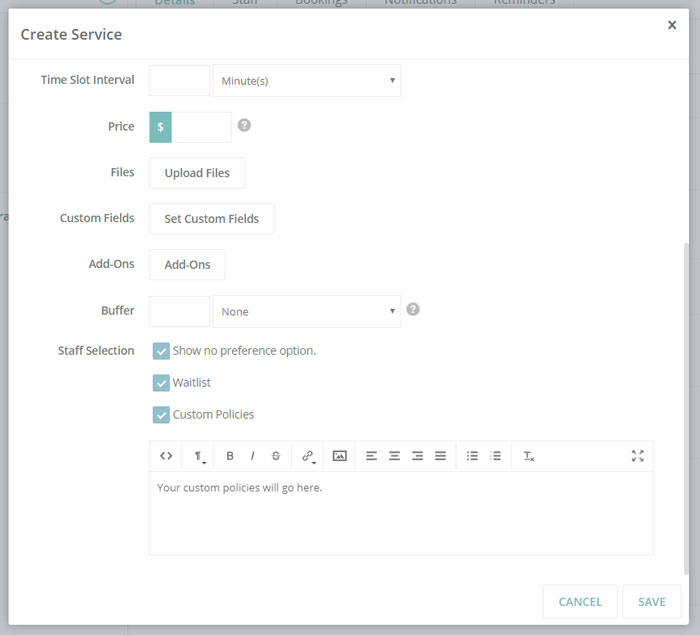 View Waitlist Customers for Services
Click Waitlist button on booking dialog to view your service waitlist.

View Waitlist Customers for Classes
To view your waitlist customer of your classes click Customers button on the booking dialog and check Show Waitlist checkbox.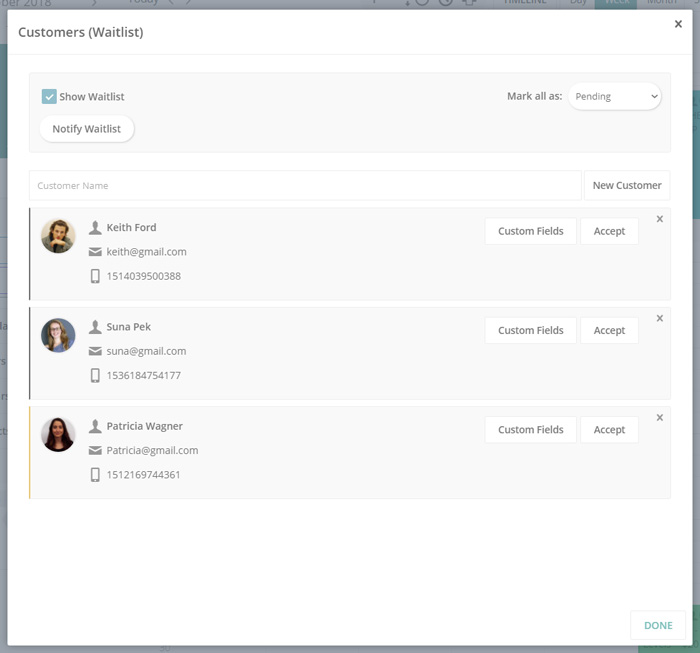 Accept Waitlist Customer
Waitlist customers are notified when there is a cancellation or available space so they can complete their bookings.
You can accept any waitlist customer manually by clicking Accept button on waitlist customers.
Notify Waitlist Customers
When you cancel or delete a booking a new spot will be available for the service or class. You can notify (send waitlist notification email) your waitlist manually by clicking Notify Waitlist button so they can fill the spot.