TimeSlot Classes
Business Types
Escape Rooms, Helicopter Tours, Off-Road Tours, etc.
Time-Slot Classes are useful for group bookings on regular time-slots. They have time-slots like service booking types also they have capacity control like classes.
Create TimeSlot Classes
To create a time-slot class click + icon on Classes section.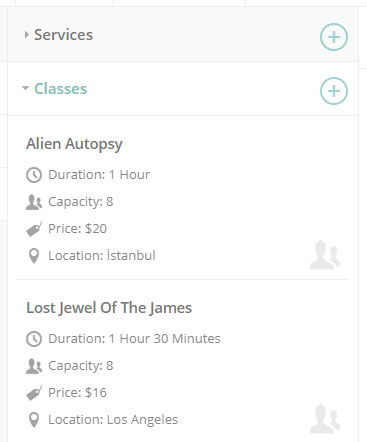 Create TimeSlot Class Dialog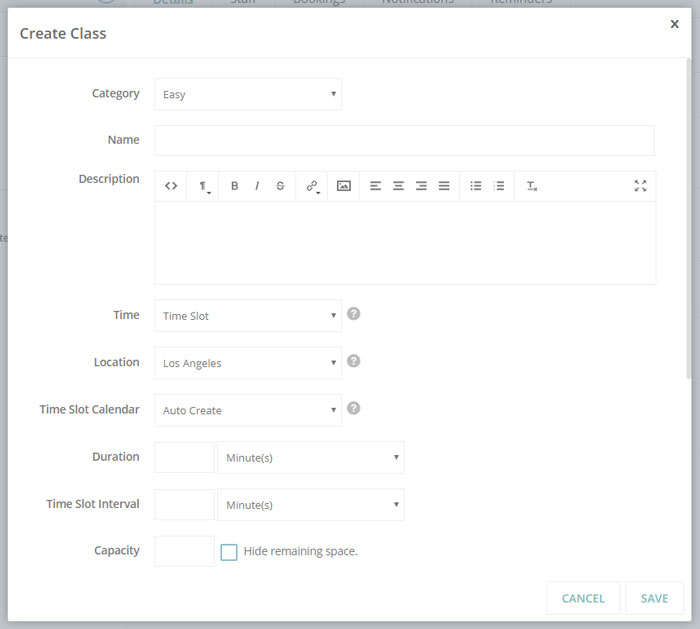 Basic Fields
To create a time-slot class enter name, description, duration, capacity and click Save.
Time
Select Time Slot to create a time-slot class.
Location
Select location that class will be available.
Time Slot Calendar
Time Slot classes are not Staff based they have their own booking calendars. All bookings will be created on this calendar.
Duration
Time-Slot duration. Let's say you defined 1 hour time slot duration with 10 capacity so you will have classes like this on your booking page: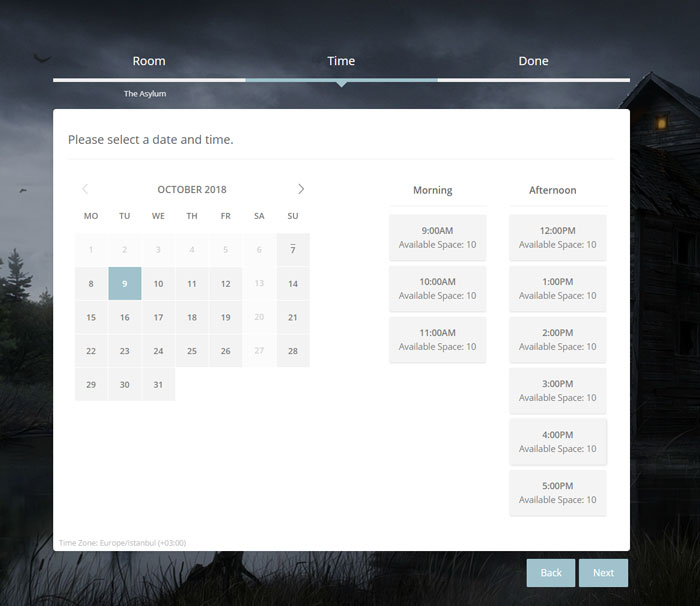 Time Slot Interval
You can set time slot interval independent from time slot duration.
Class Schedule
You don't need to create class schedules like in standard classes. Schedules are created automatically based on your time-slot duration. Each slot is a class with your defined capacity.
Operating Hours
Time Slot classes occurs by your default schedule.
Advanced Time Slot Class Customization
Booking Attachments & Image Gallery
Add Products and Sell With Your Services
Set Email, SMS and Popup Reminders