Themes
neatCal has 2 main themes and color themes.
Main themes applied to the application background, text color, dialog headers, etc.
You can select your theme in Application Settings.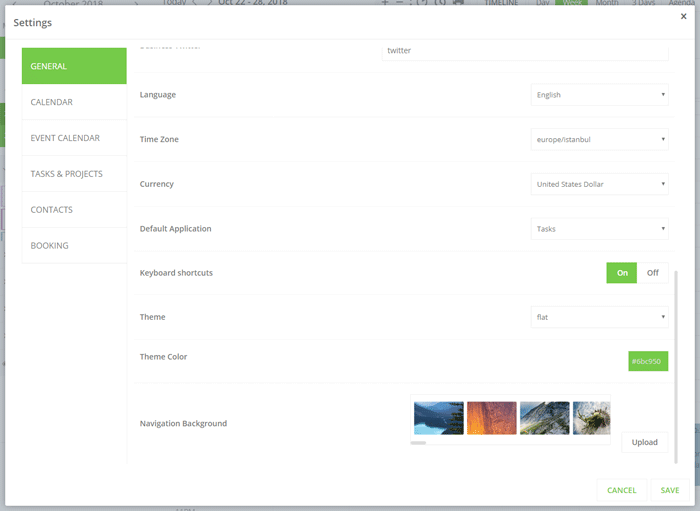 Navigation Background
You can upload your image or select built-in backgrounds.

Main Themes
Flat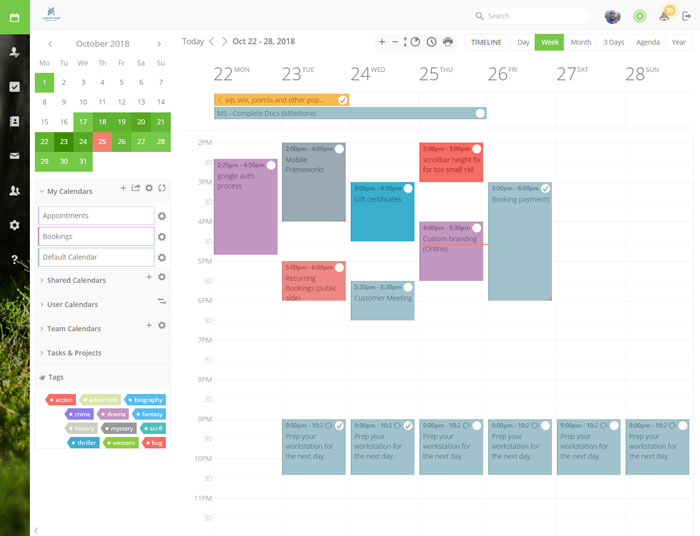 Dark-Blue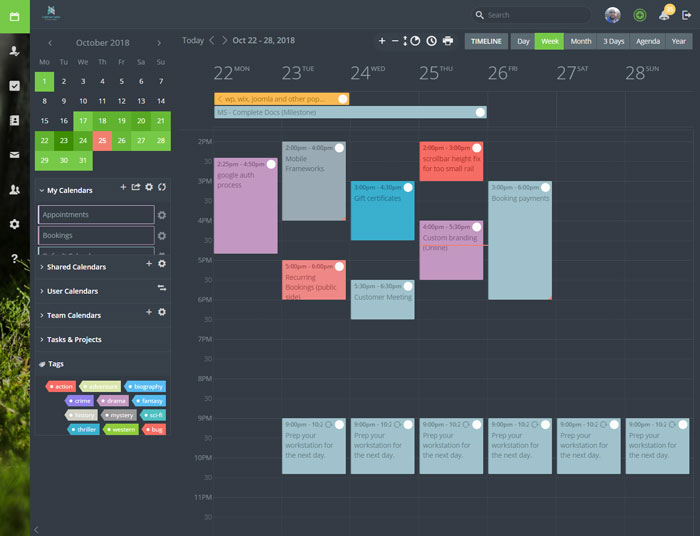 Color Themes
Color themes applied to the active elements and hovered items. You can activate any color in Settings > Theme Color.