Team Scheduling
Administrators can create users and manage their schedules.
Create Your Team
To create your team open User Management Dialog (press U shortcut or click icon on the left navigation).
Click icon to start creating your teammates.
View Team Users Calendars
Administrators can see and manage their own users' default calendars. You can view your users' calendars in left side User Calendars section.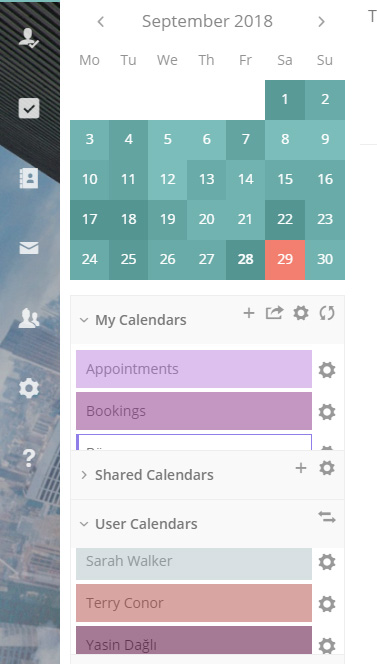 Add Events to Your Users Calendars
To create an event on your user's calendar select the calendar with your user's name in event dialog's calendar dropdown menu.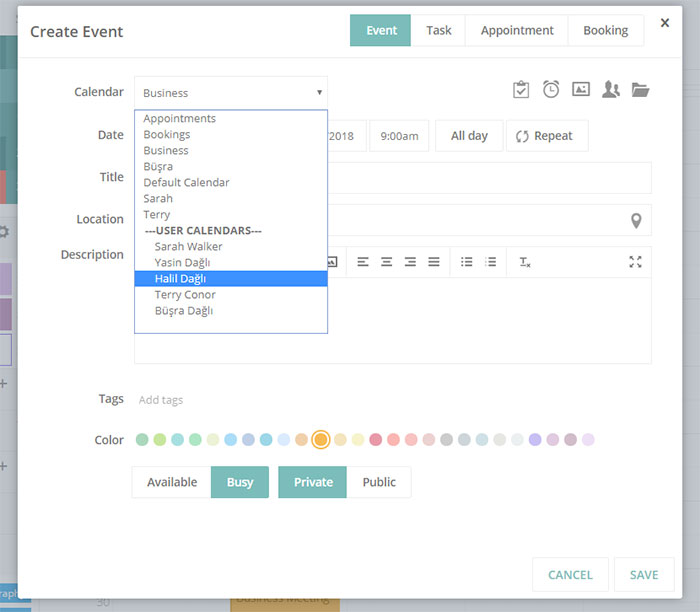 Manage User Calendar Events
Admins can edit and delete their users' events.
View Events in Timeline
You can view your users' calendar in Timeline with their names. You can create events easy by mouse dragging on any user drag and drop events between users.