Tags
You can add tags to your events and filter them by multiple tags (OR).
Add Tags
To add tags to your event enter your tag name and press , or enter keys.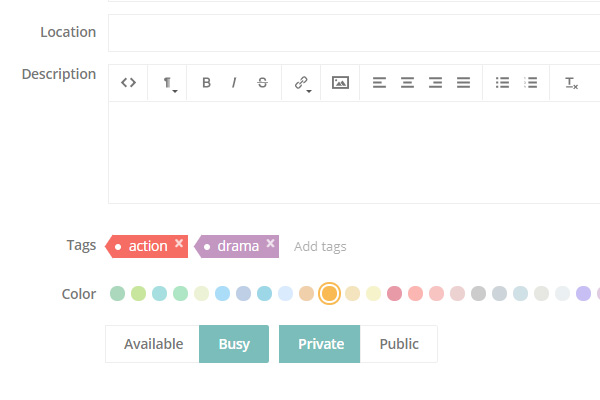 ManageTags
You can change tag color and delete them in left sidebar Tags section.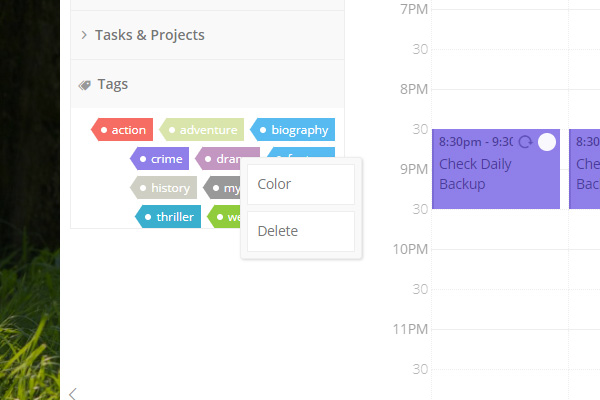 To change color or delete a tag right-click on it.
Filter Events by Tags
To filter your events by tags just click on a tag. You can filter your events with multiple tags.
When you select multiple tags events will be shown that have at least one of selected tags.