Sync
neatCal provides 2-Way sync with Google Calendar and One-Way sync for other platforms by using iCal format (.ics).
2-Way Sync
Our 2-way Google Calendar sync platform is very flexible. You can match your neatCal calendars and Google calendars and sync them.
To start 2-way sync click [] icon at the top-right side of My Calendars section.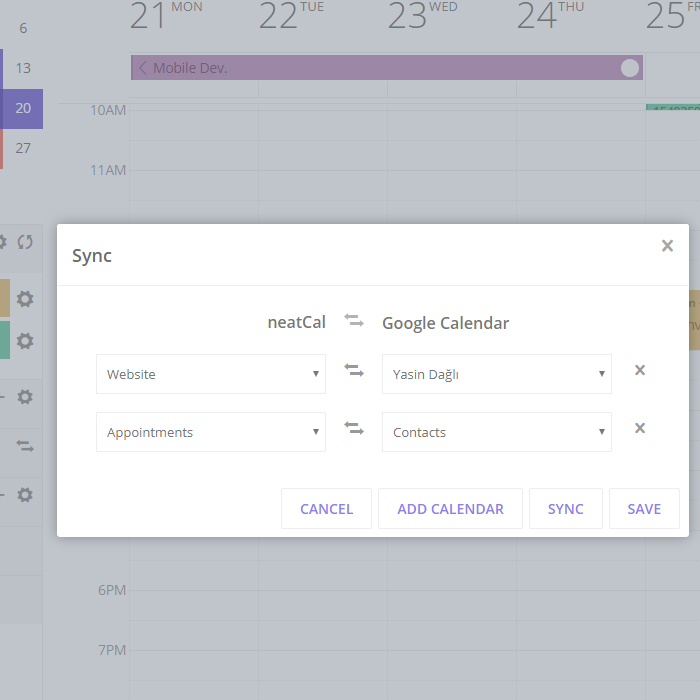 1-Way Sync
You can add any iCal (.ics) calendars into your neatCal account or vice versa.
To add an iCal resource click [] icon on the Shared Calendars and add your resource.