To sync with your Google Calendar, follow the steps below:
Go to the side navigation and click on Integrations.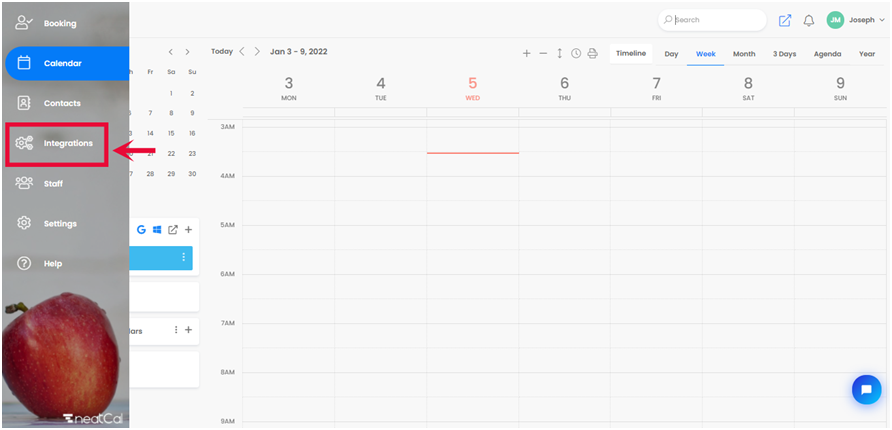 Choose Google Calendar and click on Integrate.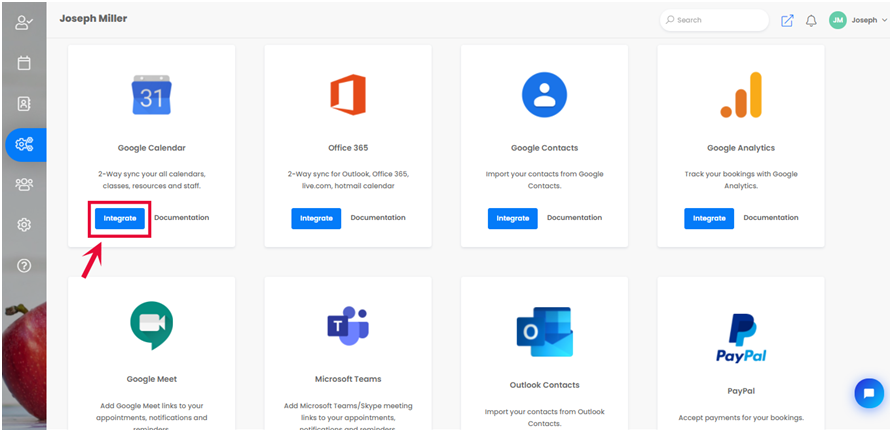 You will see new tab. Choose an account or create a new one.
If you already sync with your Google Calendar or you want to choose another Google account follow the steps above. Select neatCal calendar, google account you use and direction (2-way; neatCal-Google, Google-neatCal) and click on Sync.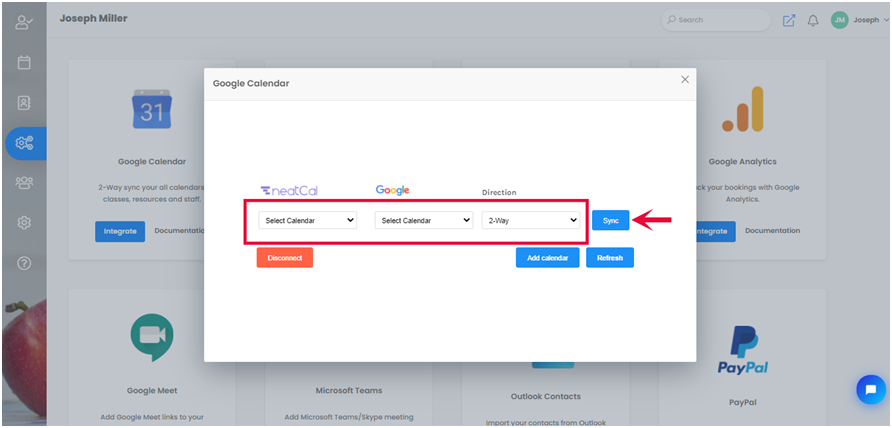 To add a new Google Calendar click on Add calendar and follow the steps written above.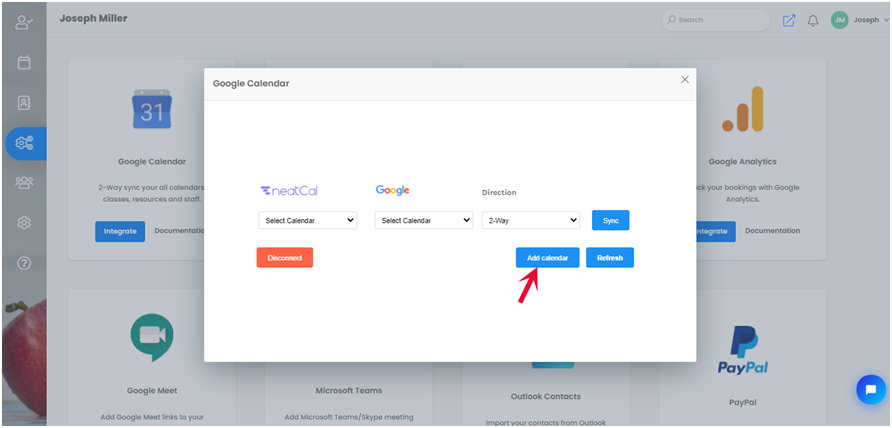 To disconnect integration click on Disconnect.