Staff Management
Creating Users
To create users press U keyboard shortcut or click Users icon on the left-side navigation. Also you can create your users in Booking > Staff tab.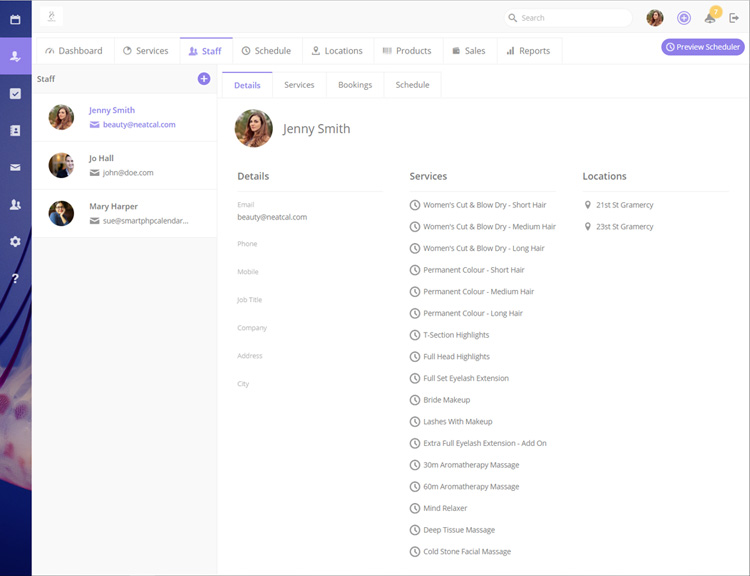 Update Users
To update a user click pencil icon, make your changes in user dialog and click Save button.
Delete Users
To delete a user click x icon.
When you delete a user all bookings and files belong to the user will be deleted.
Staff Accounts
When you create a user a new account will be created. Your user can login and use the applications. The user information will be sent to the user's email.
Staff Booking Management
Your staff can only see and manage their own bookings. They can see services assigned to them.