Sharing Contact Lists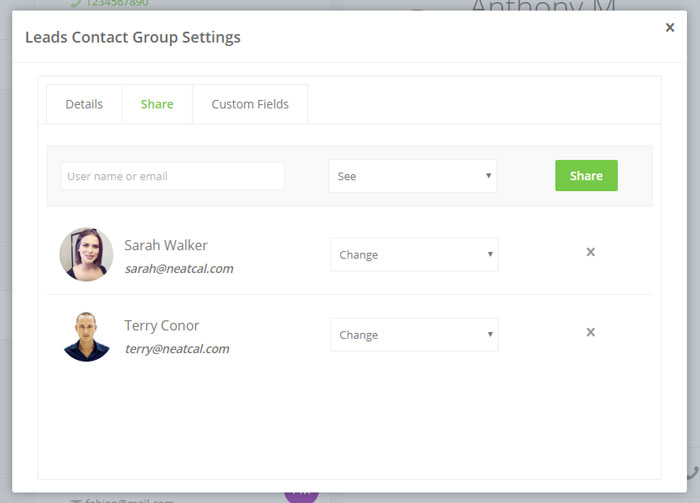 To share a contact list click [] icon on a contact list then click Share tab.
Enter a user name.
Select a suggested user.
Define sharing permission.
Click Share.
View Shared Contact Lists
You can view your shared lists (shared by other users with you) at the left side Shared Contacts.