Share
To share a calendar open calendar settings and click share tab.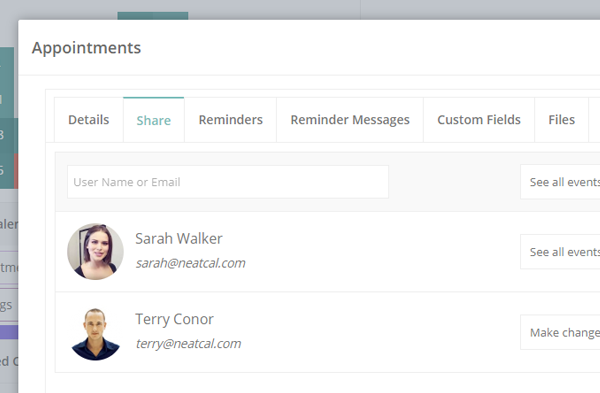 Here you can enter your team mate's name or email and click suggested name, select your sharing permission and share your calendar.
When you share a calendar with your friend an application and email notification will be sent to the shared user.
You can view your shared calendars in Shared Calendars section.