You can set your business hours as you need. neatCal automatically assigns a standard 9:00 am to 5:00 pm working hours. Follow the steps below to change them:
Go to the side navigation and click on Booking.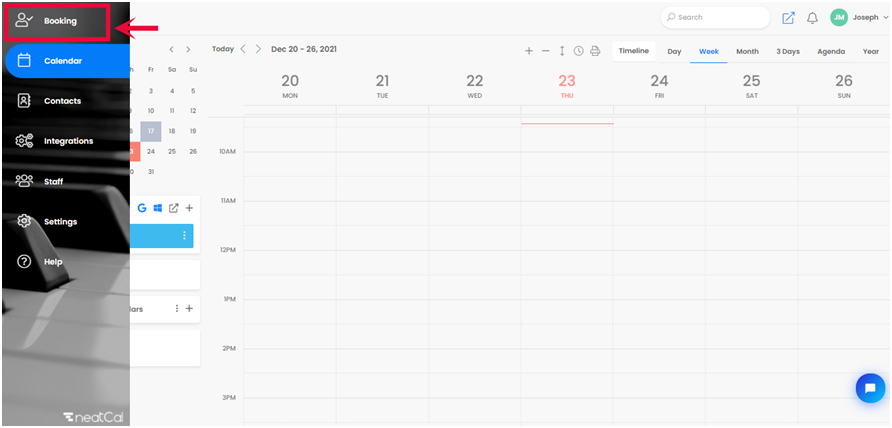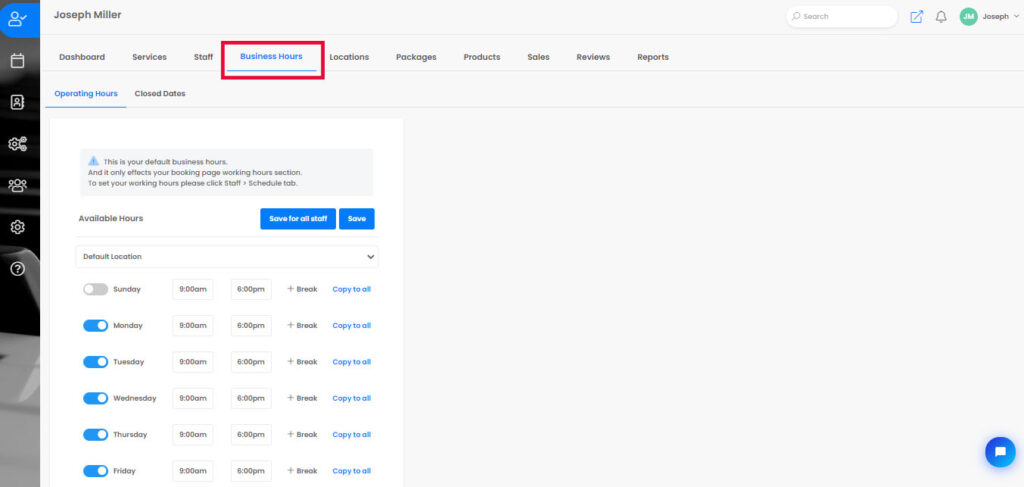 You will see already set time. You can change the working days and the working hours to your convey.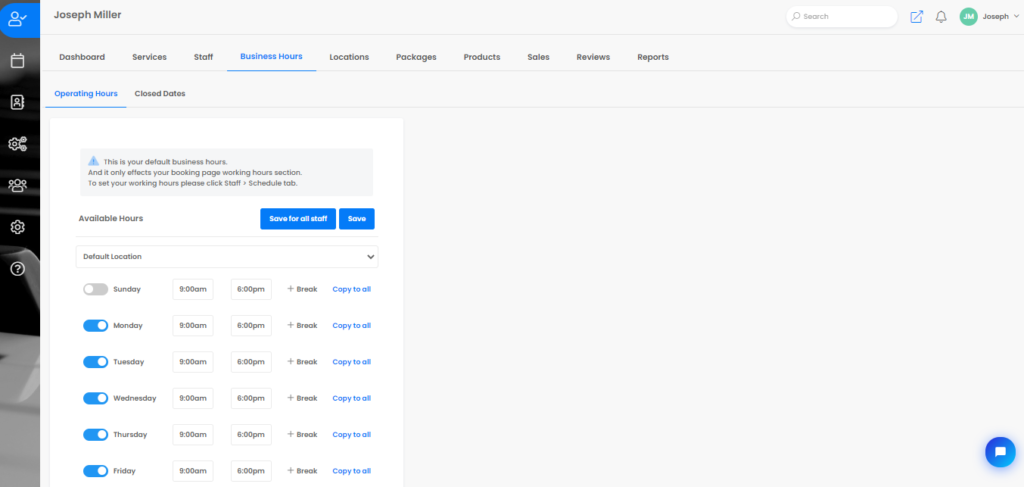 To add a break, click on +Break.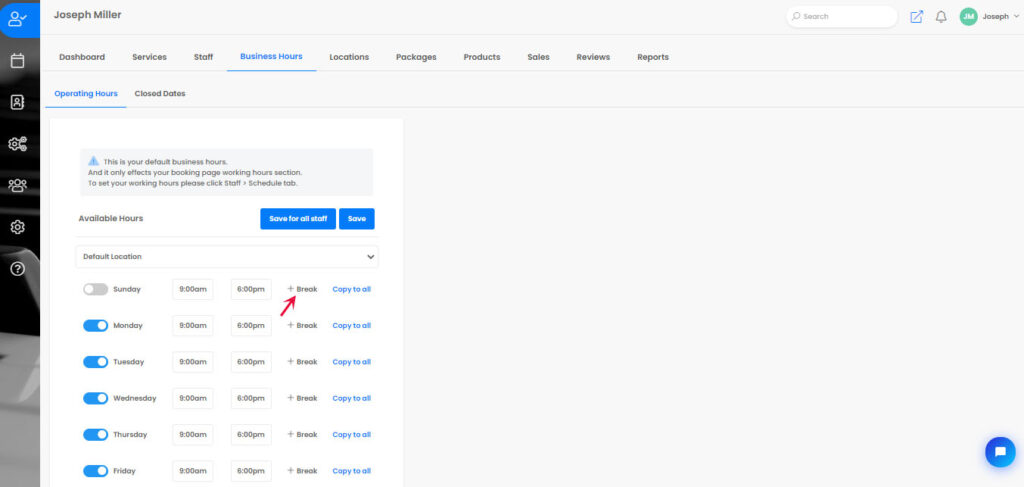 Click on Copy to all to repeat for all days.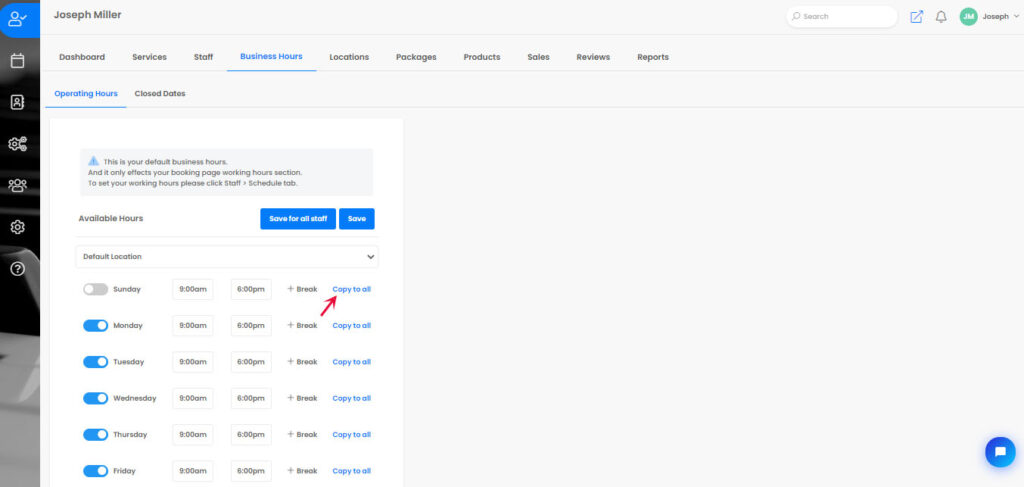 Click on Save button on the top right corner to save changes in your business working hours.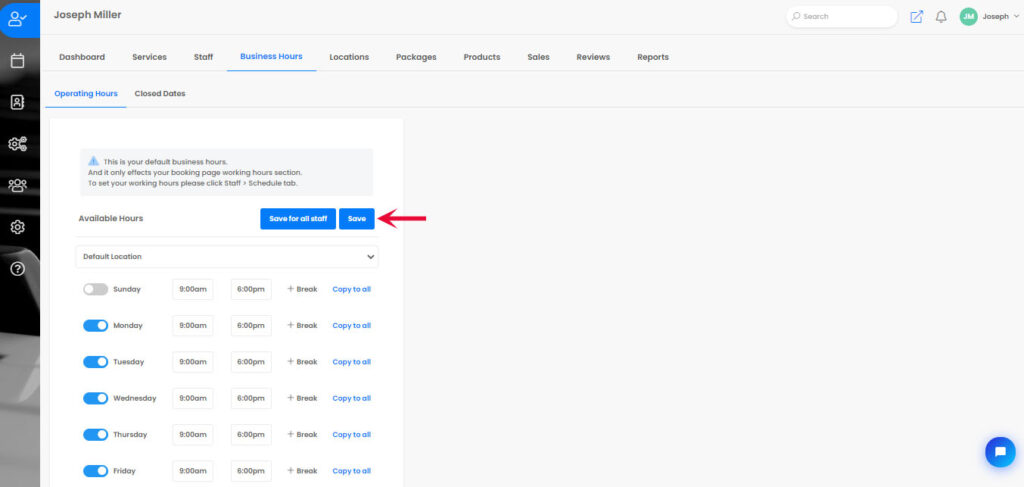 * Please click on Staff to set staff working hours.