Services
Business Types
Personal Meetings, Hair & Beauty Salons, Medical Clinics, Therapists, Attorneys, Cleaning Services, Photography Studios and so on.
Create Services
To create services click icon on Services section.


Create Service Dialog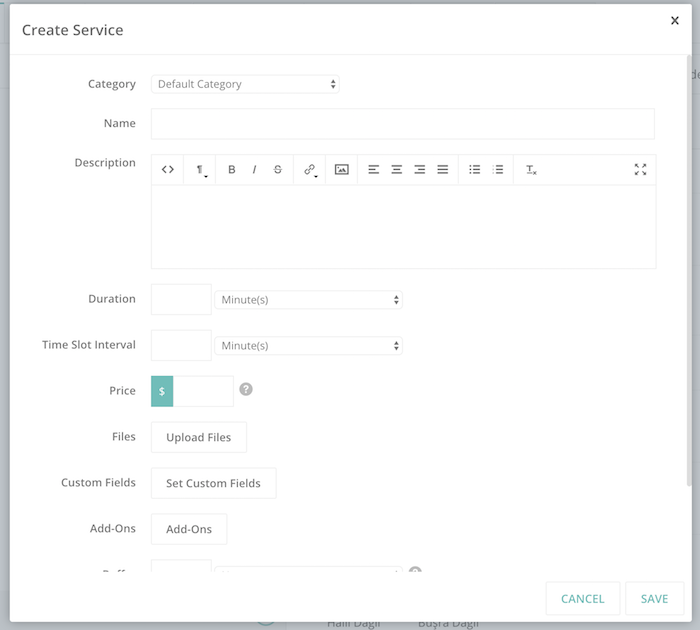 Basic Fields
To create a service in create service dialog select category, add service title, define service description with rich text editor, add duration, price and click Save.
Update Services
To update your services click icon on a service, or click Edit button on service details screen, make your changes in the service dialog and click Save button.
Delete Services
To delete a service click Delete button on service dialog or click icon on a service list.
Assign Staff
To accept bookings on your services you must assign at least one staff to your services. To assign staff to your services:
Click Staff tab under Services tab.
Advanced Service Customization
Booking Attachments & Image Gallery
Add Products and Sell With Your Services
Staff Selection (Pooled Availability)
Set Email, SMS and Popup Reminders