Go to the side navigation and click on Booking.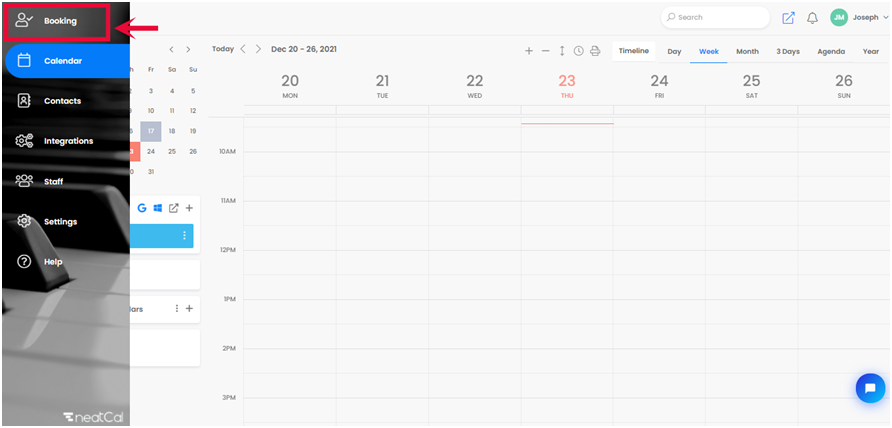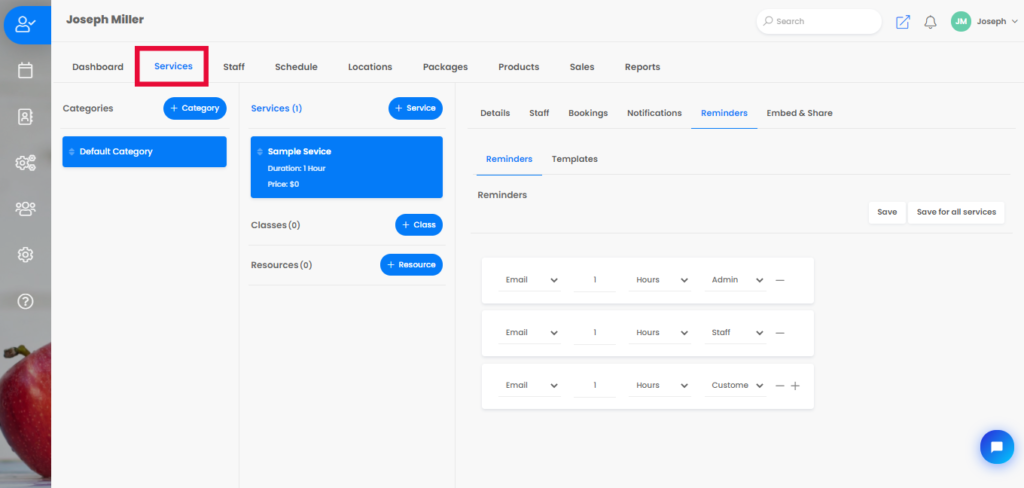 Click on Reminders on the right side.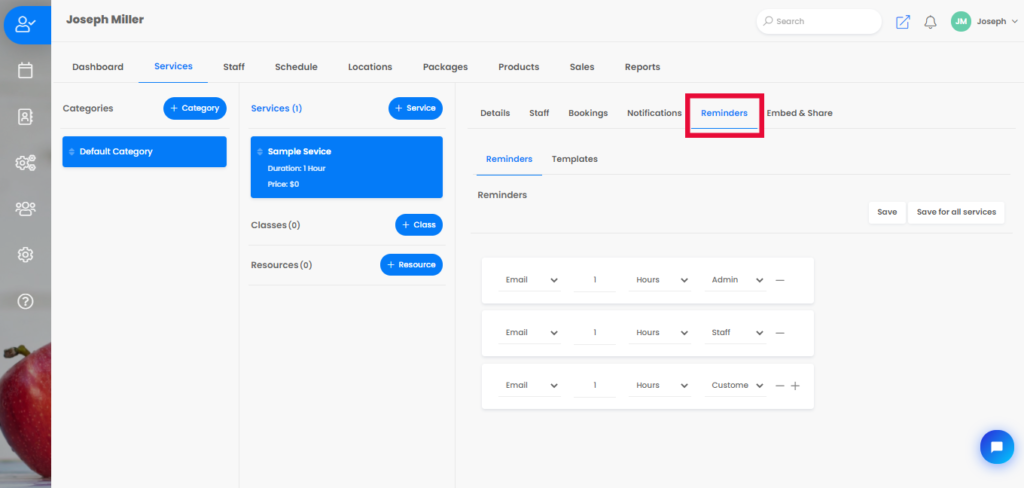 You can get email, popup or sms reminders. You can choose the time you want to get your reminders. Also select who will get the reminders admin, staff or customer.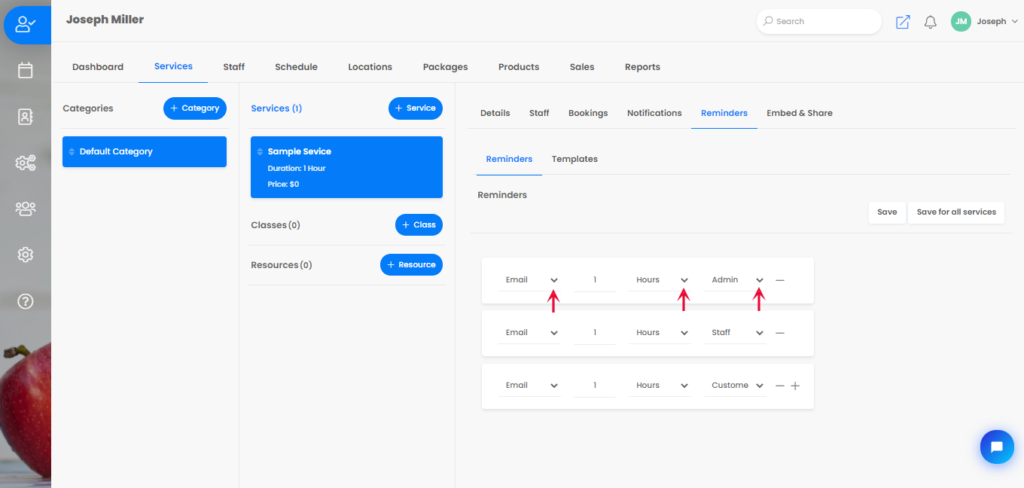 Click on Save, it will be used for one certain service.
Click on Save for all services, it will be used for all services.