Public Calendar
You can publish your Public Calendars with Event Calendar.
To make your calendar public click please see Managing Calendars page.
Your events also need to be public to be shown in public calendar. When you make your calendar public your events will be saved as public by default.
You can manually make your events public/un-public in event dialog.
To publish your calendars you can use your own Event Calendar page or embed your events.
To reach your Event Calendar open Calendar Settings and click Event Calendar tab. Here you can click View Event Calendar button to see your public calendar page.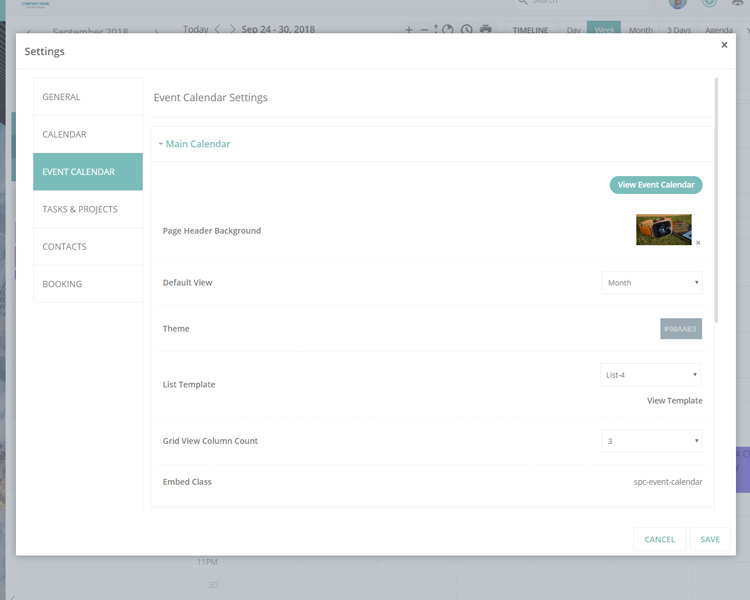 Sample Event Calendar