Products
You can define your products, control stock, stock alert and sell your products with your services, classes and courses.
Creating Products
To create and manage your products click Products tab in Booking Application then click Create Product button.
Products Tab

Create Product Button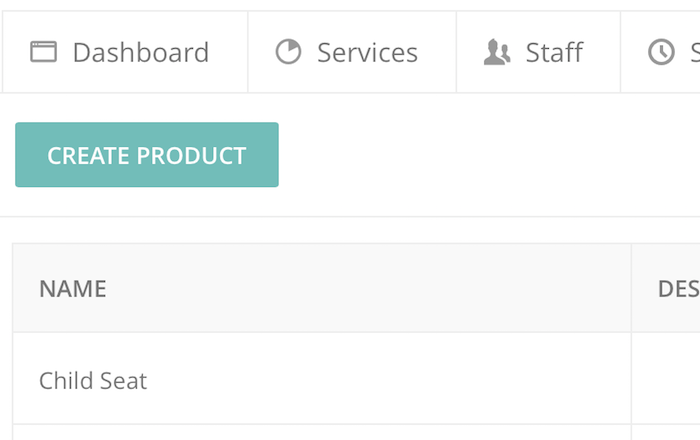 In product dialog you can enter product name, description, barcode (SKU), price, stock for each location and alert count and create your product.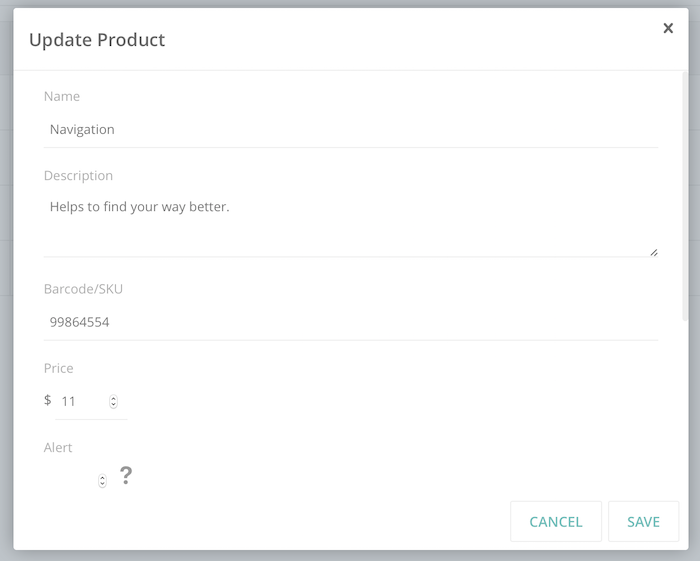 Product Alerts
When you define an alert number on product dialog you will get a product stock alert email when your product stock equals or less than your alert number.
Sell Your Products With Your Services, Classes and Resources
To sell your products within your booking page you can add your products as add-on to your services, classes and resources.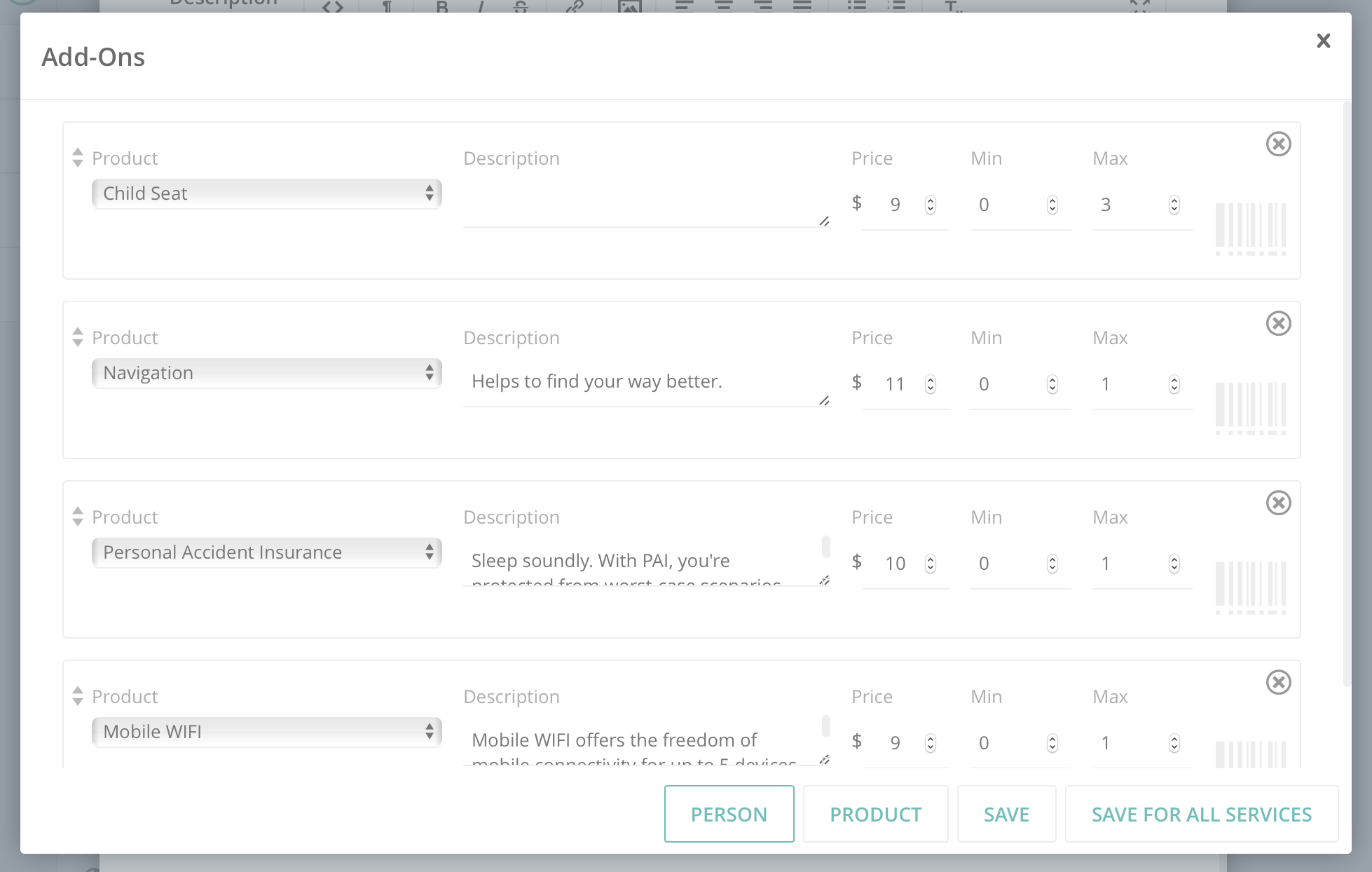 Your customers can add products to their bookings in booking form.