Policies
Default Policies
You can define your default booking policies (canceling, rules, terms & conditions, etc.) in your Booking Settings.
To define your default booking policies:
Open Application Settings
Click Booking
Click Online Booking
Define your booking policies in Policies field.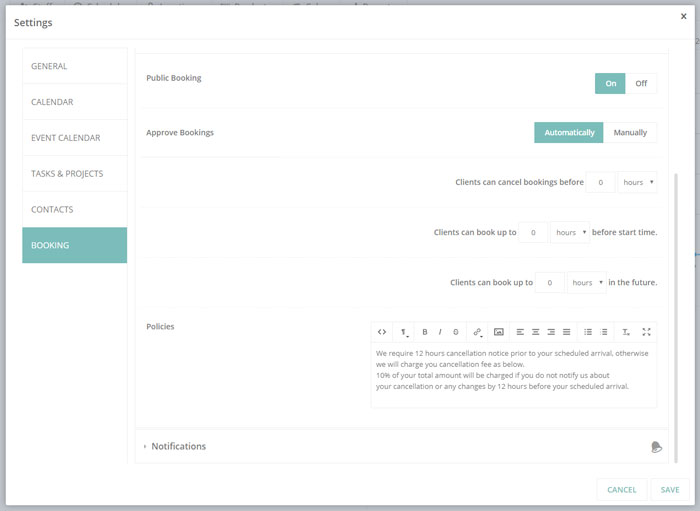 Custom Policies
To define a custom policy for your service, class, resource:
Click Custom Policies checkbox on service dialog.
Enter your custom policies
Click Save button.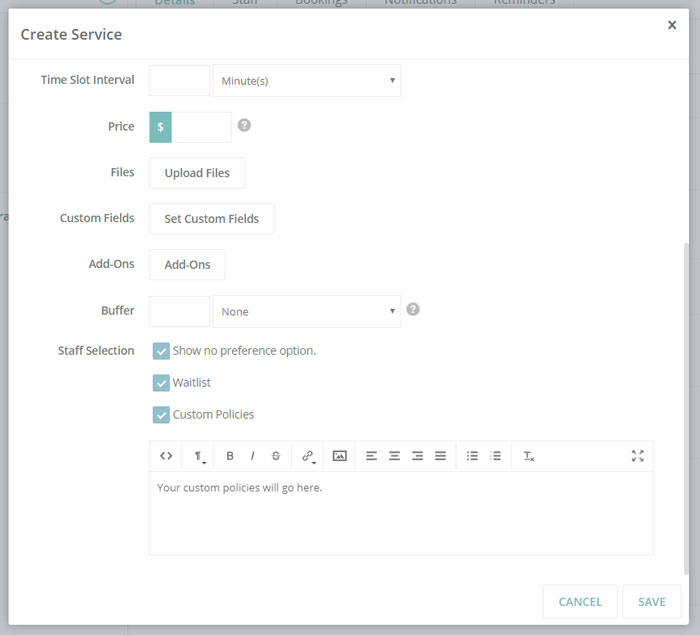 View Policies in Public Booking Page
When you define your default policies or policies for a service, class or resource it will be shown to the customers at the end of booking process with "I Accept The Following Policies" checkbox.