Go to the side navigation and click on Booking.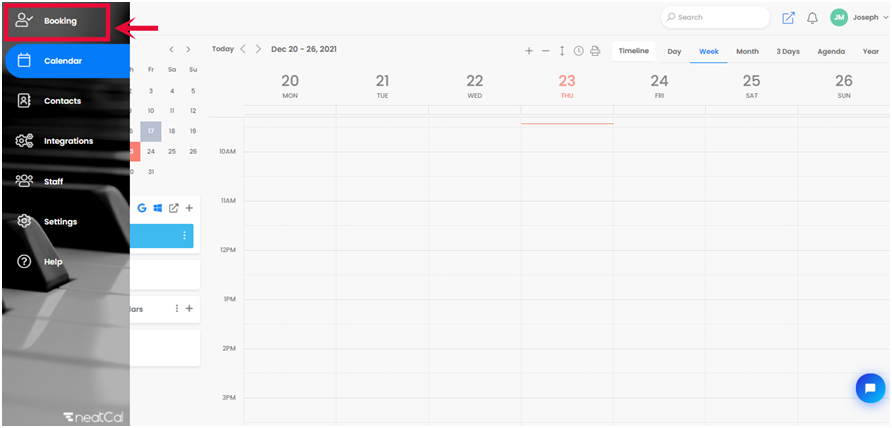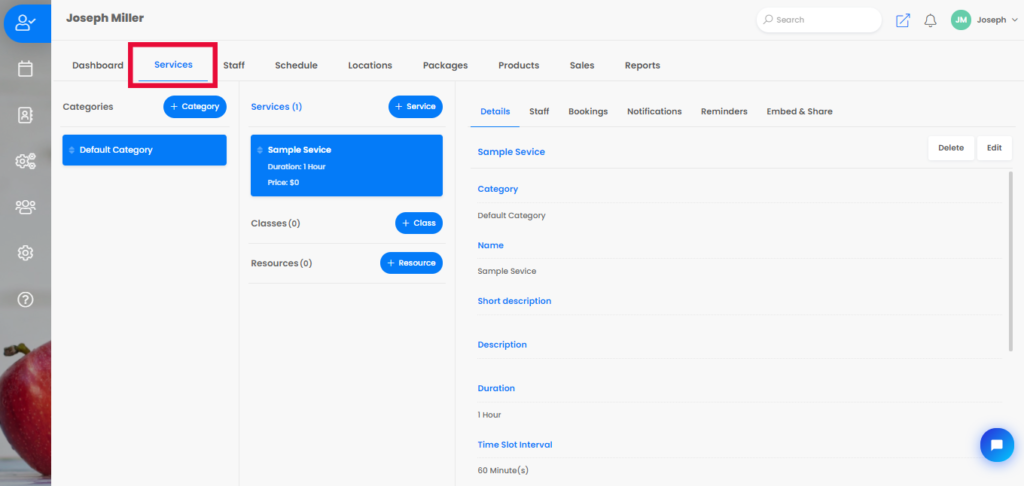 Click on Notifications on the right side.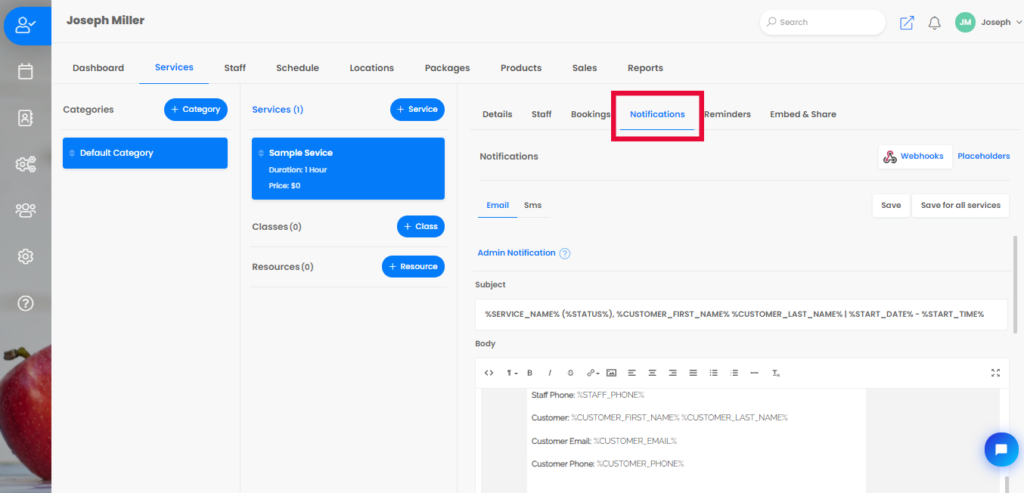 You can get email or sms notifications. Click on one of it and change or add body as you need.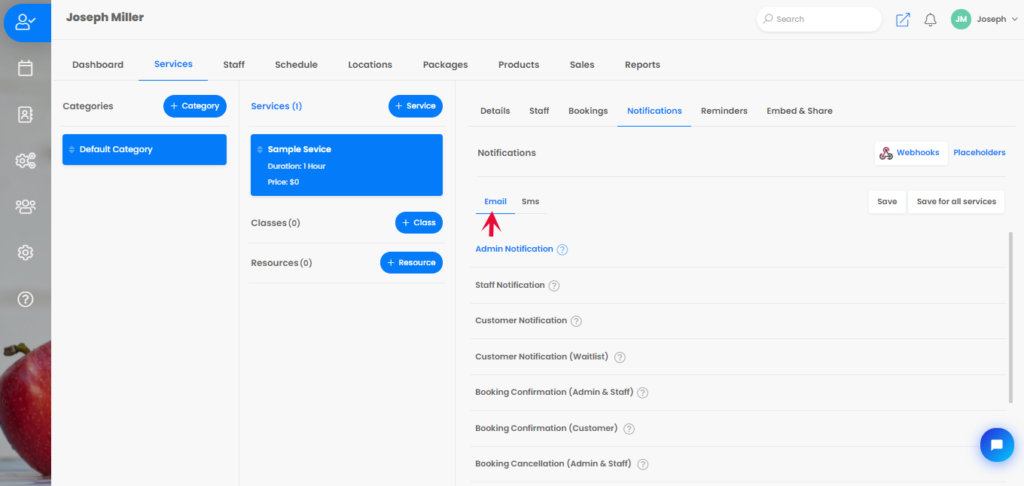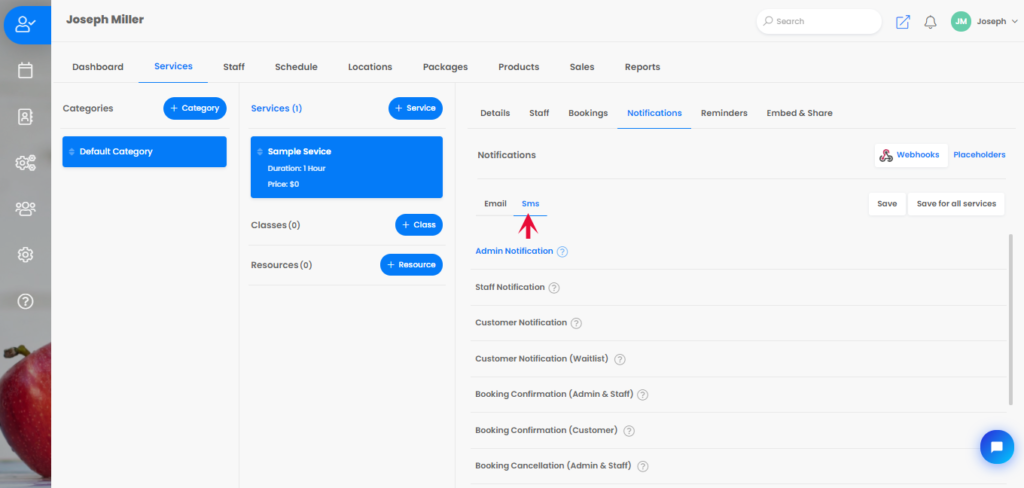 Click on Save, it will be used for one certain service.
Click on Save for all services, it will be used for all services.