Manage Calendars
Create Calendars
To create a calendar click plus icon on the left sidebar.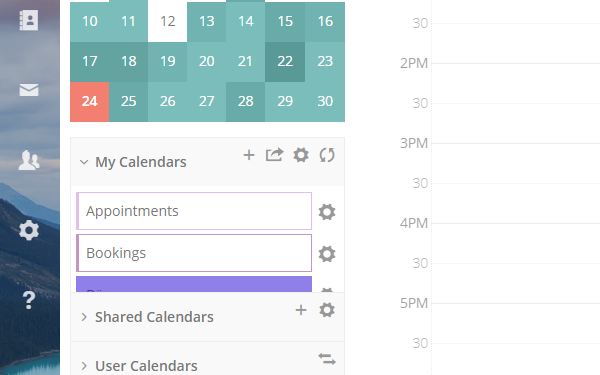 Edit Calendars
To edit a calendar click gear icon on the right side of the calendar.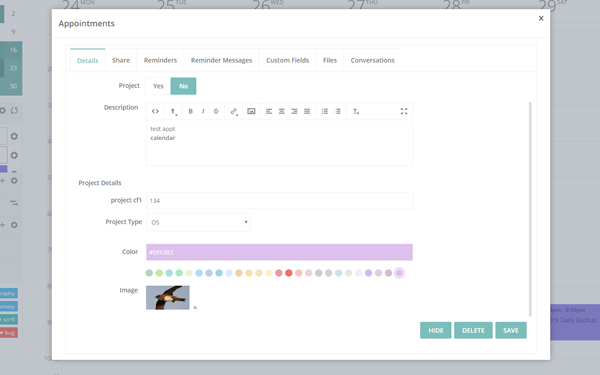 Here you can change calendar title, description, color, custom fields and image. Also you can turn your calendar into a project in this dialog.
Calendar Settings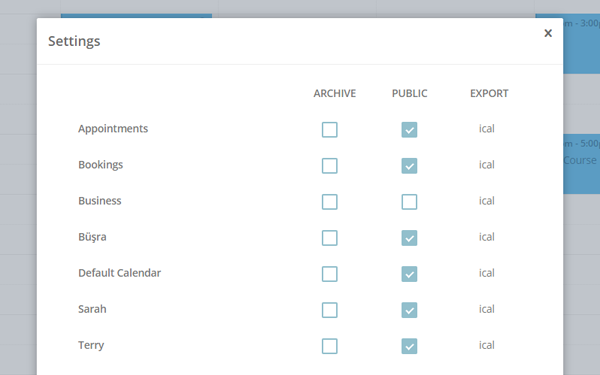 To reach your calendar settings dialog click gears icon on My Calendars section. Here you can archive/unarchive your calendars, make them public and export them in ical format.