Manage Bookings In Calendar
You can view and manage your bookings in your Calendar Application.
View and Manage Service Type of Bookings
Each service must have at least one staff to operate. When a service booking reserved it goes to related staff's default calendar.
You can view and manage service bookings by selecting your staff calendars.
To select your Staff calendars click User Calendars in left side.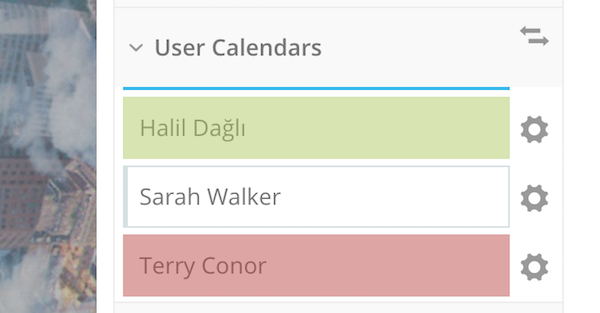 You can select multiple staff calendars.
You can view your bookings in calendar views or in Timeline.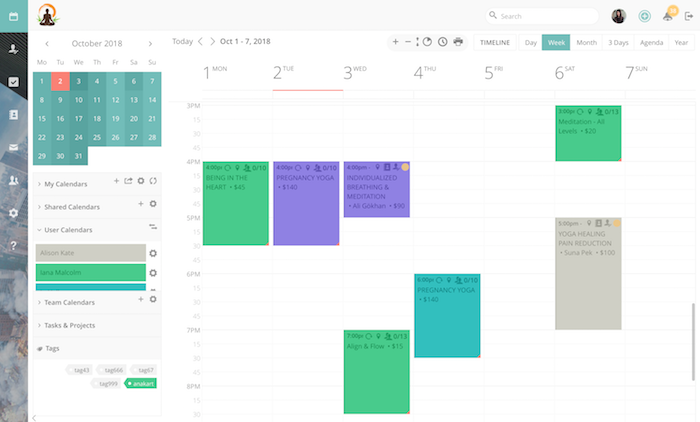 Create Booking in Calendar
To create a booking in Calendar Application click SmartAdd or press C keyboard shortcut or select time-slot by mouse dragging.
Click Booking Tab in Event Dialog. Here you can select service, class or resource, enter details and create your booking.

When you create a booking a customer notification dialog will be opened. If you click Yes your booking customer(s) will be notified if you defined service, class, resource notification.