Kayaking Company
In this tutorial we will build a complete booking system for a Kayaking Company. You don't need different software for your business. neatCal manages your tours, classes, private lessons and rentals.
Business Details
First add your business logo, name, description and contact info in Application Settings.
Locations
If you have more than one location please add your locations first in Locations tab. Please see Locations page to learn how to create and manage locations.
Categories
You can create your categories as Tours, Lessons and Rentals.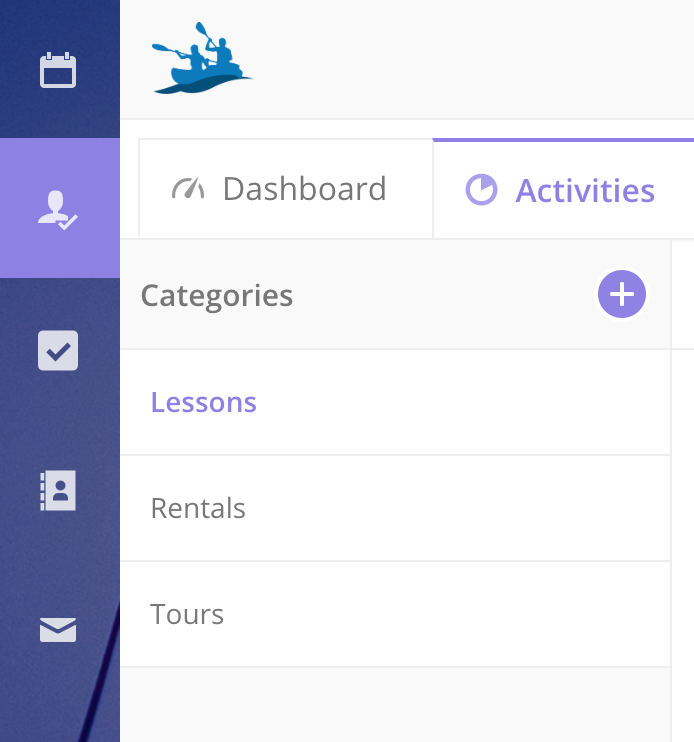 Tours
To create your tours you can use our Classes booking type.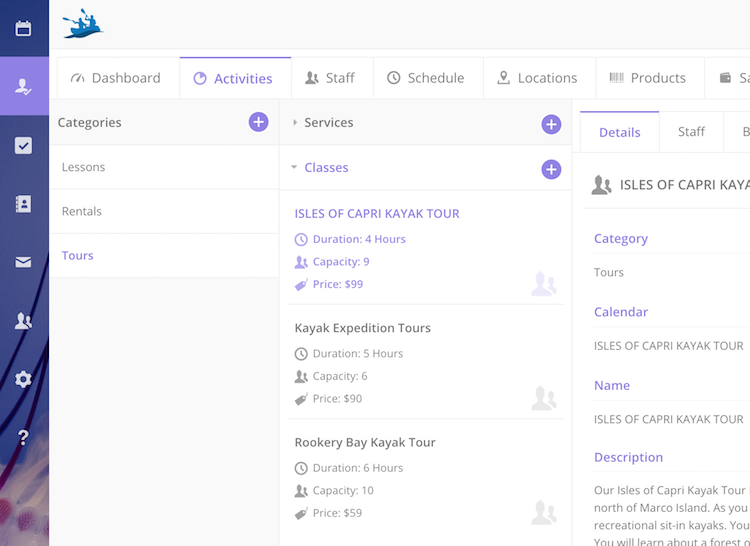 Classes
Create your classes under lessons category by using our Classes feature.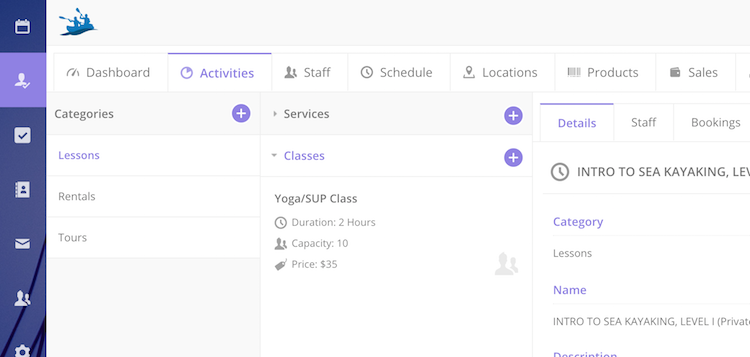 Private Lessons
Use our Services booking type to create your private kayak lessons.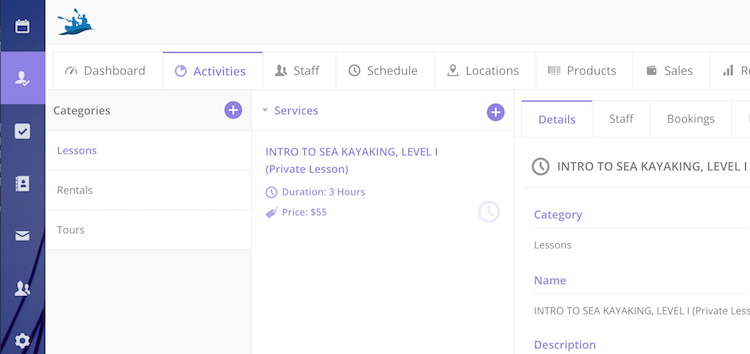 Rentals
You can use our Resources booking type to create your rentals.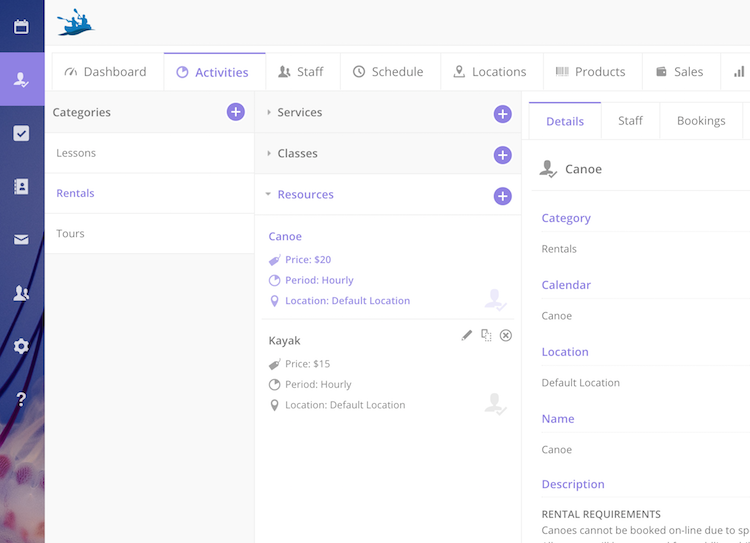 Products & Add-Ons
You can create your Products and sell them with your activities by using Add-Ons.
Customize Pricing
You can customize your activity pricing (e.g. adult, child) by using Person Add-Ons.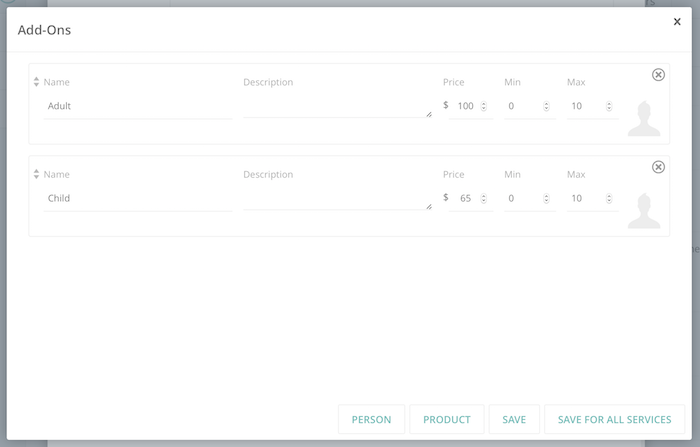 Custom Fields
You can prepare your own forms to gather information in booking process. Please see Custom Fields guide for more information.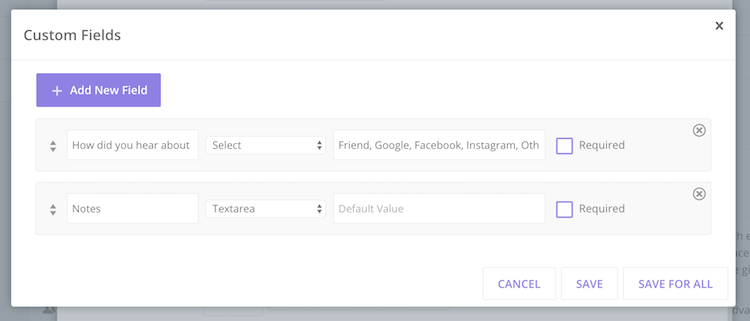 Booking Settings
Define widget order, booking wording, themes, lead time, policies, cancelation time and more in Booking Settings.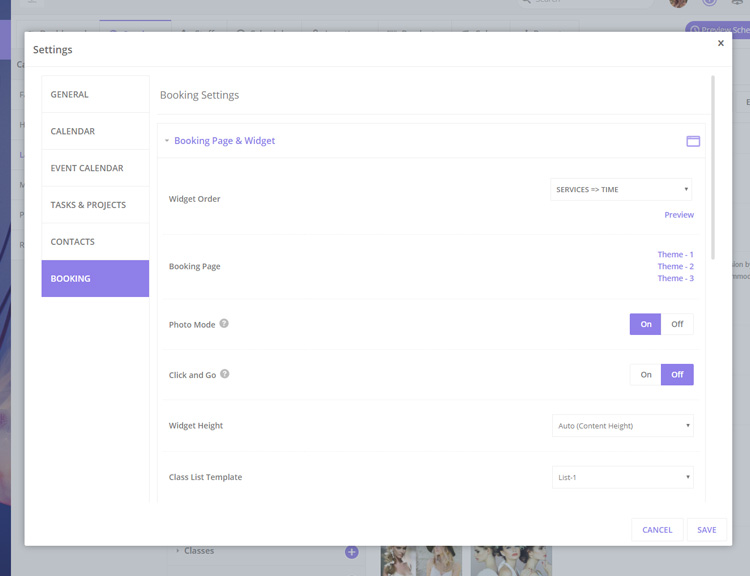 Booking Widget
You can create your own booking experience by using our Smart Booking Widget.
You can list your all activities (tours, lessons, classes, rentals) in one page or you can create different pages for your all different activities (e.g. tours page, rentals page, etc.). Also you can add/remove booking items (locations, staff, categories, rentals, tours, lessons, etc.) and change item order (e.g. locations before categories, staff after tour selection, etc.)
Booking Website
You can build your own branded and responsive website by uploading your background and logo, adding your company name, description, working hours, locations, contact information and themes.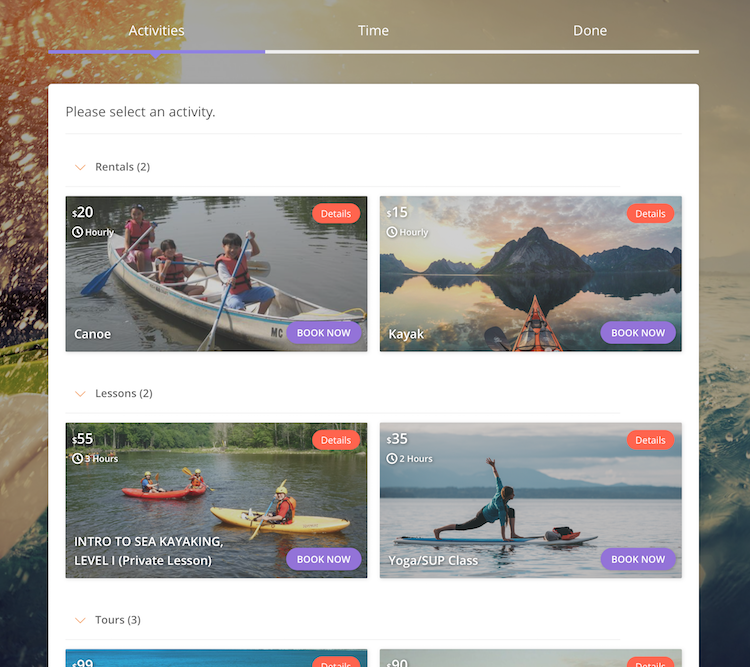 Please read our User Guide to customize your services, classes, pricing, booking widget, options and more.