Dashboard
Booking Dashboard consists of 3 different views.
Upcoming Bookings
Reports Overview
Activities
Upcoming Bookings
In upcoming bookings section you can view upcoming bookings (next 14 days). To manage and view booking details just click on a booking.
You can change date range to view bookings belong to your specified range.
Reports Overview
Reports overview shorts your general booking and revenue charts. Default reports overview date range is previous 7 days and next 7 days from today.
You can view reports by service in bar chart and reports by revenue in line chart.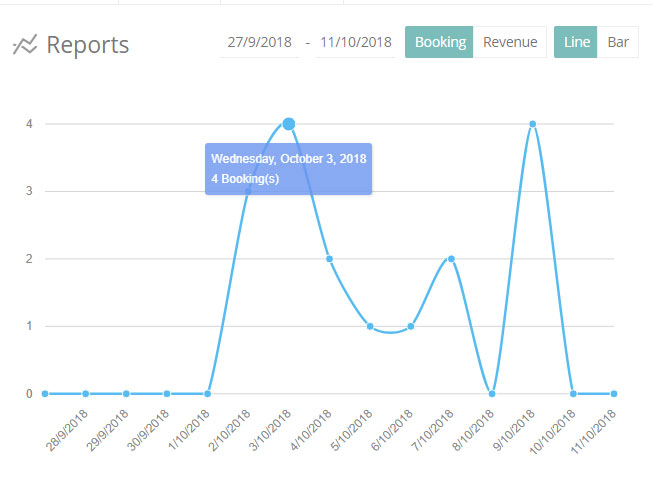 Activities
Activities show all booking activities that belongs to you or your staff.