Customize Pricing
To customize your default service/class/resource price you can add Person Add-On.
Let's say you created a tour (class) and defined the price as $100. But you want to define Adult and Child prices separately. So you click Add-Ons button in service dialog.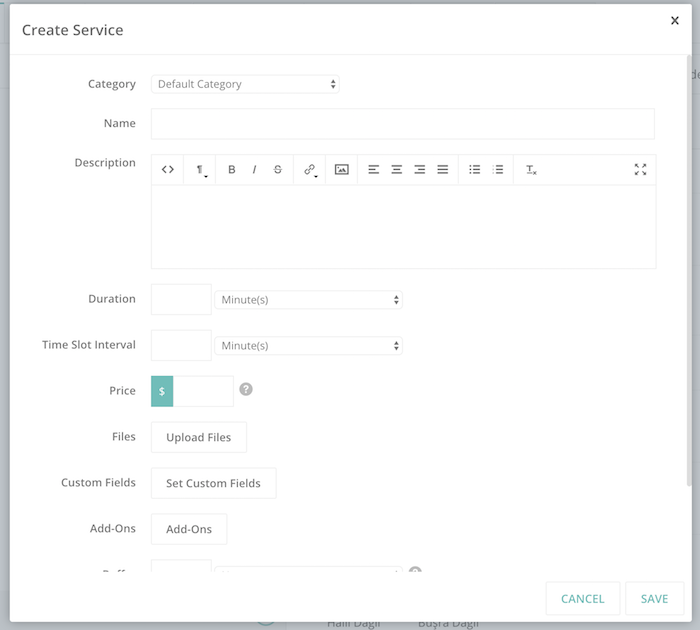 Click Person button and define your new price.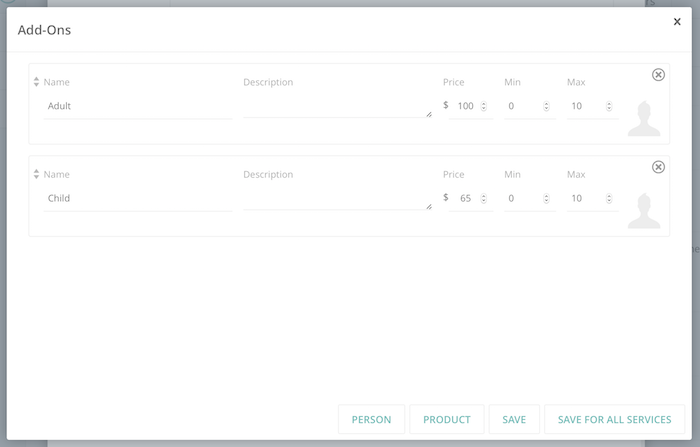 When you define at least one Person type add-on booking price will be calculated by person add-on(s) price not by default price.
View custom pricing in booking form.