Customer Management
You can manage your customers in Contacts application. When your customers book an appointment their information will be saved to your Customers list in Contacts application.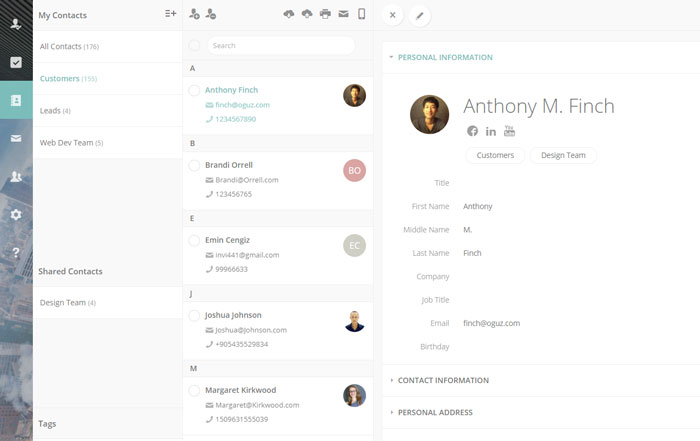 Customers contacts list is created automatically and shared with your all staff. Your staff can make changes and add customers to this list also. You can change staff permissions in your Contacts List sharing tab.
Advanced Customer Management
Manage Your Contacts (add, edit, delete contacts).