Contact Tasks
To add tasks to your contacts:
Select a contact.
Click Tasks tab.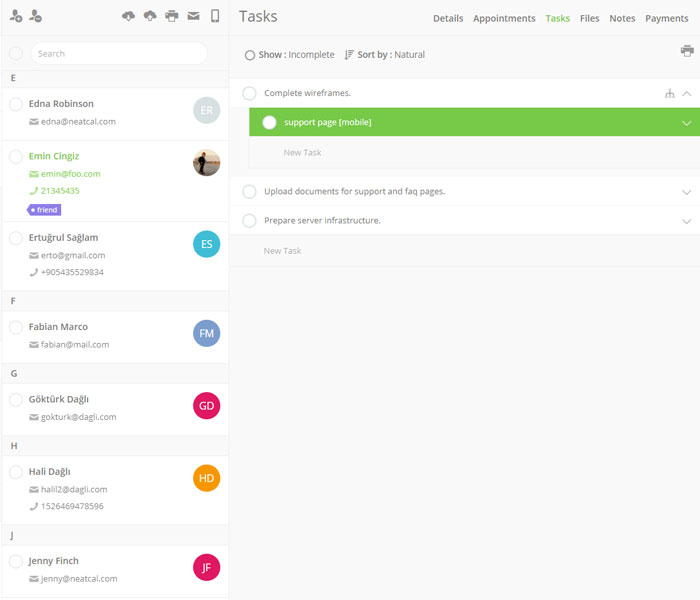 You can manage your contact tasks in Contacts, Tasks and Projects and Calendar.
Manage Contacts Tasks in Tasks and Projects
To manage your contacts tasks in Tasks and Projects application click Contacts list in Smart Lists.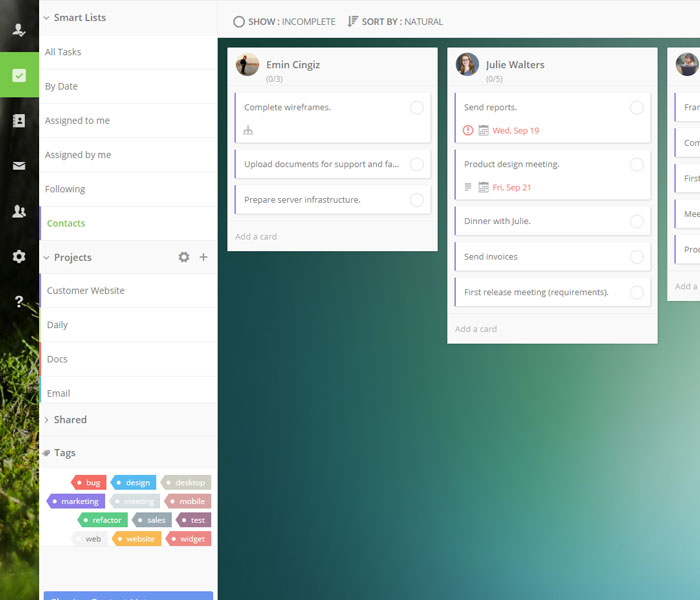 Please see this page for managing tasks in Calendar.