Contact Notes
You can attach unlimited notes to your contacts.
To view and manage your notes select a contact and click Notes at the top-right navigation.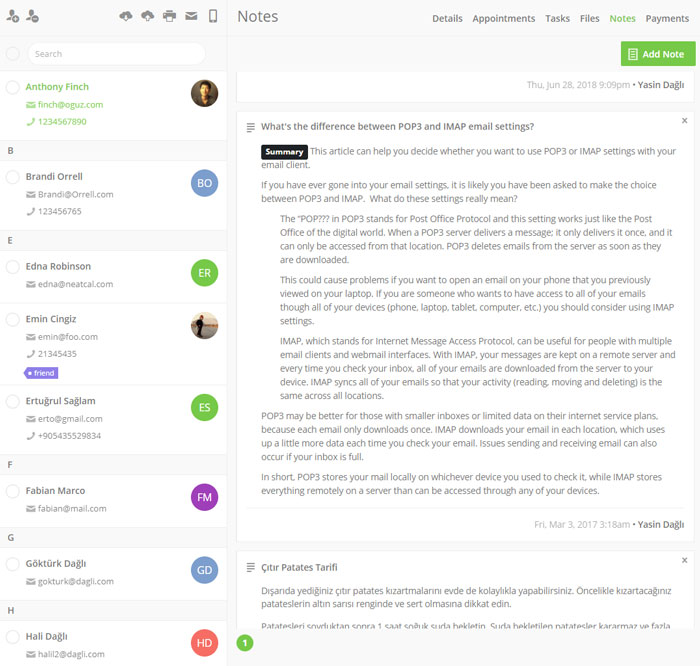 Add a Note
To add a note click Add Note button.
Add your notes with a rich text editor.
Click Save.
Delete Notes
To delete a note click [] icon at the top-right side on a note.