Categories
Categories are wrapper for services, classes, time-slot classes and resources.
Creating a Category
To create a new Category click + icon on Categories section.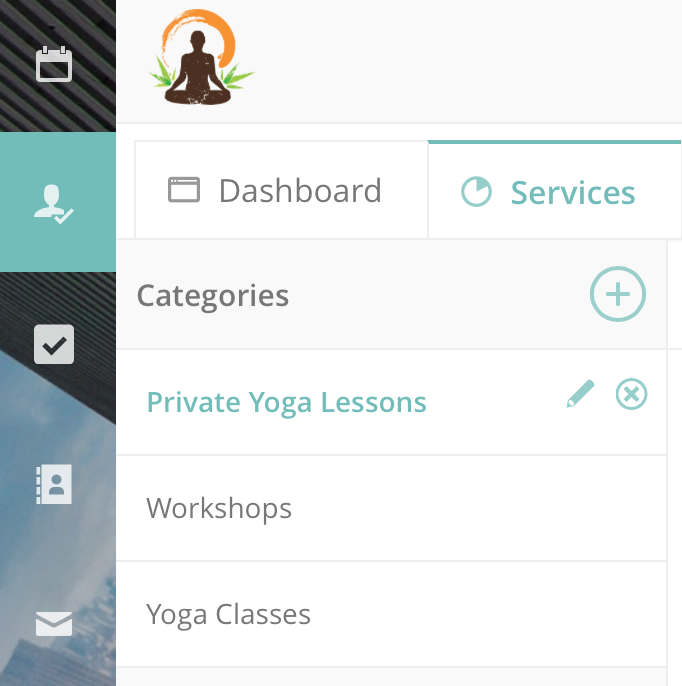 Create Category Dialog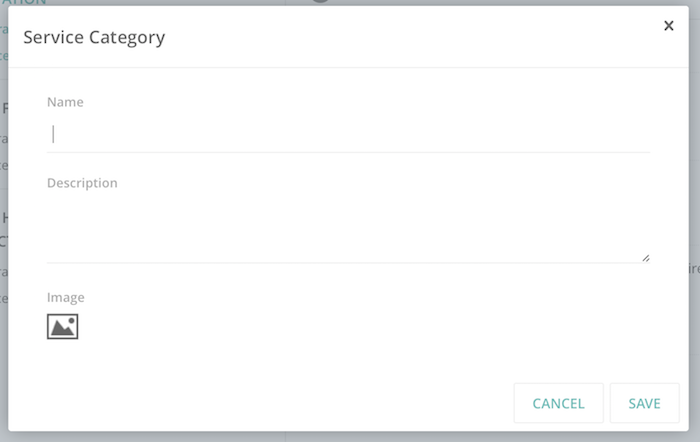 In category dialog enter name, description and upload category image to create your category.
Update Category
To update a category click pencil icon on a category.
Delete Category
To delete a category click x icon on a category.