Car Rental
In this tutorial we will build a complete booking system for a car rental company. You can create cars, copy them, track their status, manage your customers and more.
Business Details
First add your business logo, name, description and contact info in Application Settings.
Locations
You can use locations to define pickup and drop-off destinations. Please see Locations page to learn how to create and manage locations.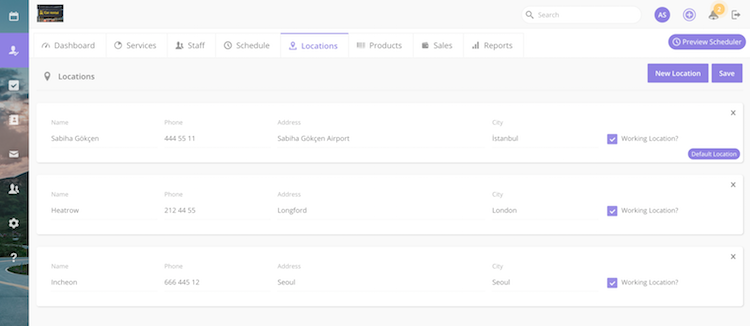 Categories
You can create categories like Economy, Luxury, Sport and SUV. To create categories click Services tab then click plus icon under Categories section. See Categories page for more information to manage your categories.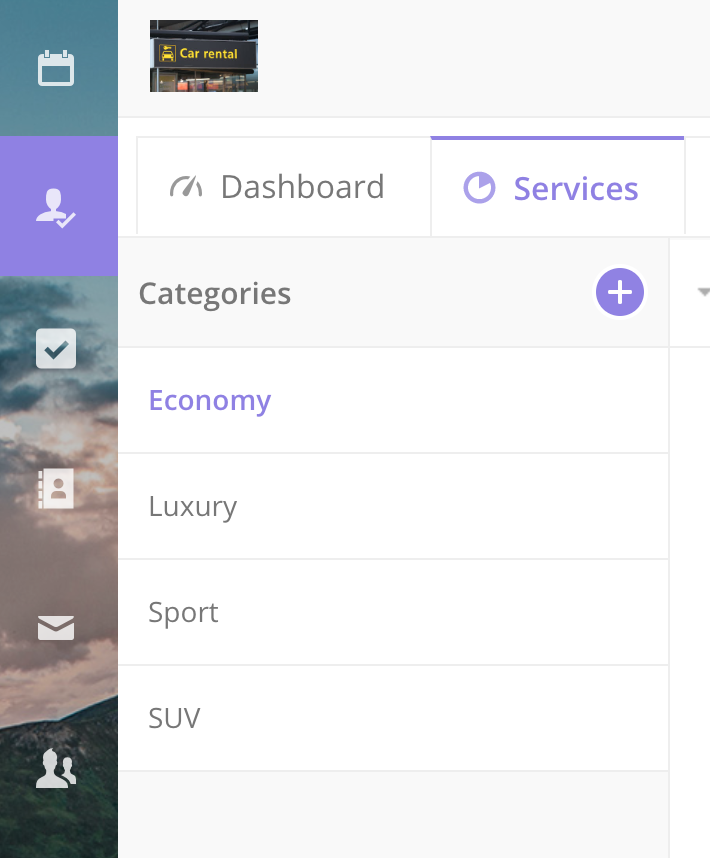 Cars
We will use Resource booking typeto define our cars. Please see Resources page for more information about how to create your cars.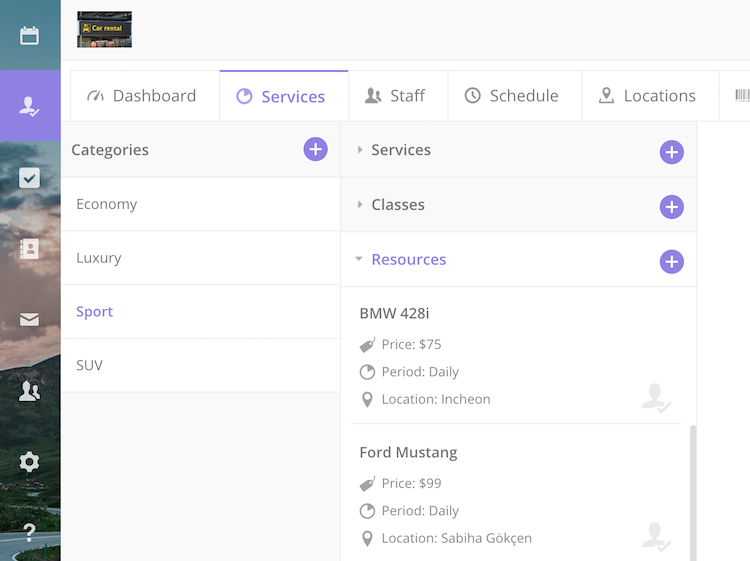 Products & Add-Ons
You can rent child seats, insurance, mobile wifi and more with your cars. Please see Products and Add-Ons pages for more information.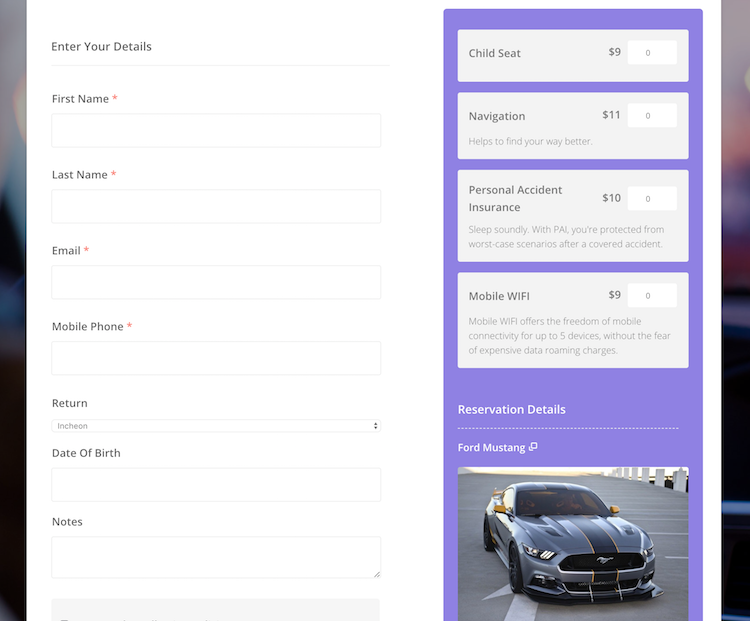 Custom Fields
You can prepare your own forms and gather driver information.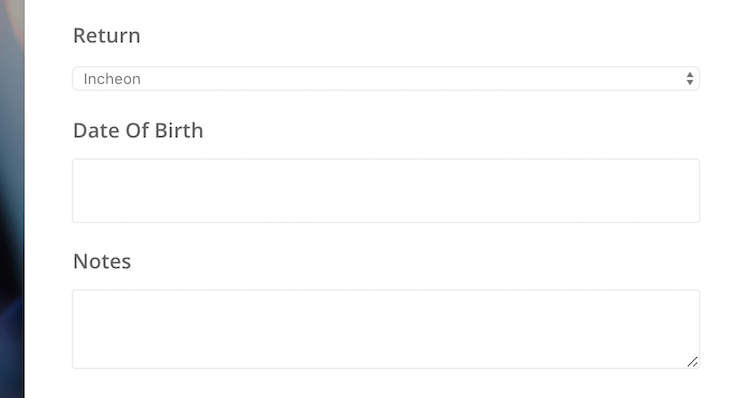 Booking Settings
Define widget order, booking wording, themes, lead time, policies, cancelation time and more in Booking Settings.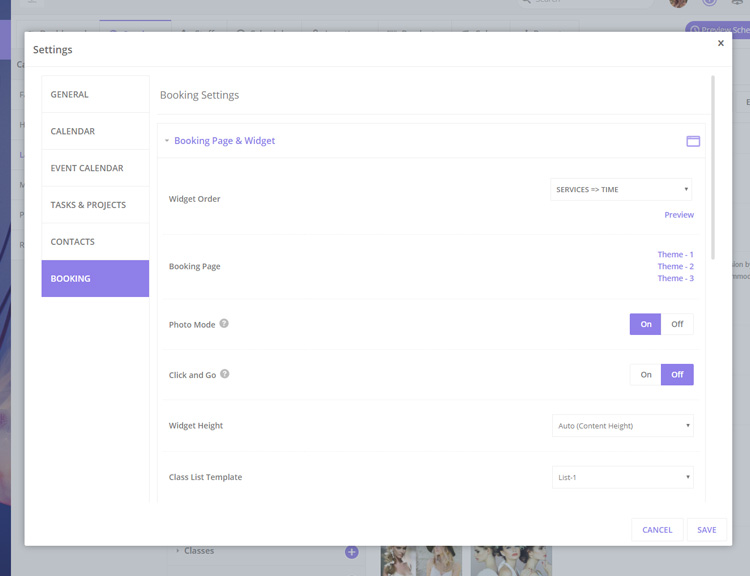 Booking Website
You can build your own branded and responsive website by uploading your background and logo, adding your company name, description, working hours, locations, contact information and themes.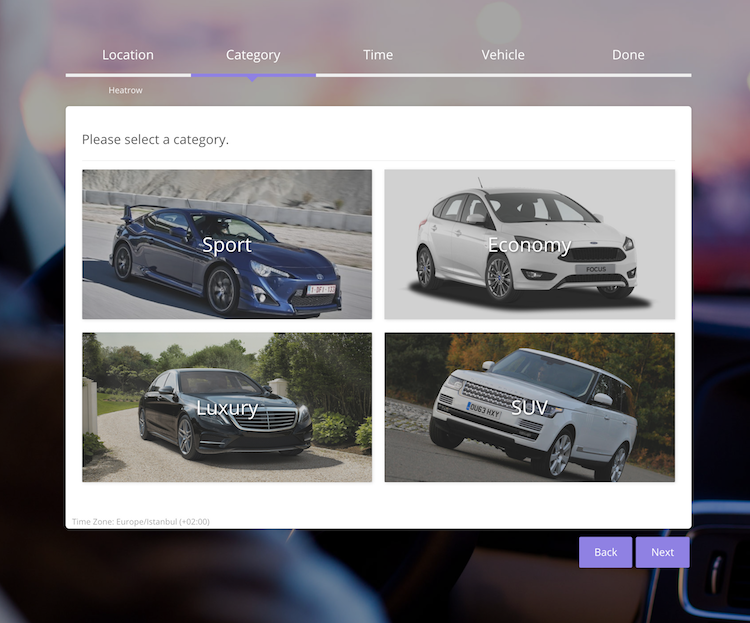 Please read our User Guide to customize your services, classes, pricing, booking widget, options and more.