Calendar Views
neatCal has several calendar views:
Day, Week, Month, Agenda, Custom (x-days) and Year views.
You can also show all of these views in Vertical/Horizontal Timeline mode.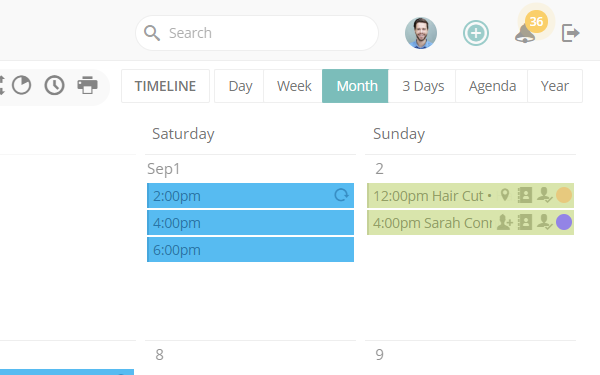 To open any view click on it or press 1, 2, 3, 4, 5, 6 keyboard shortcuts and to switch to Timeline mode click on Timeline button or T keyboard shortcut.
Day, Week, Custom Views Settings
You can zoom-in, zoom-out, change event width, height, calendar start-end hours in calendar view settings.