Invoices & Payments
Invoice Structure
An invoice consists of your company information, location, contact, invoice date, due date, description, items and payments.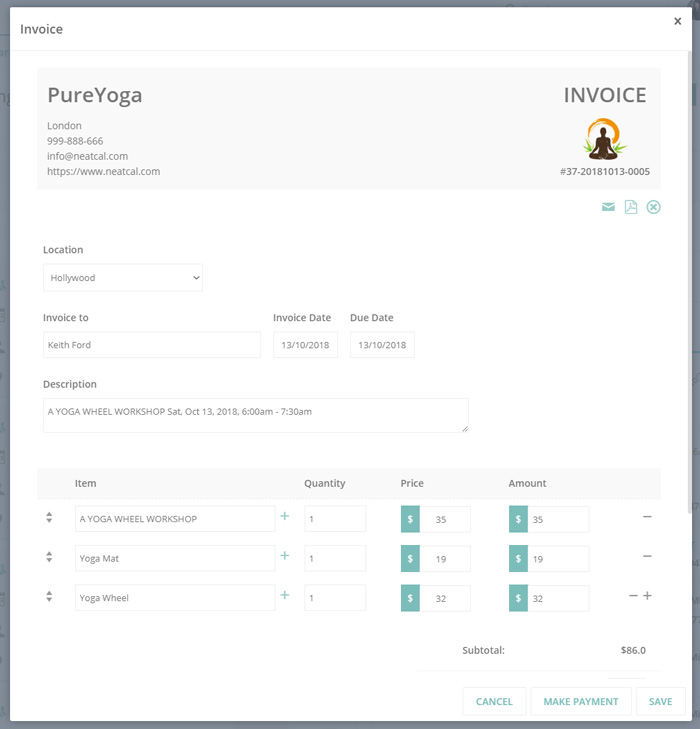 Your company information, address, logo and invoice id will be placed at the top of the invoice.
Create An Invoice
You can create an invoice in two ways:
Free Form
Invoice From Bookings
Create Free Form Invoices
Free form invoices are independent from bookings and products. You can add any item and create your invoice.
To create a free form invoice:
Click Sales tab.
Click Invoices tab.
Click Create Invoice button.
Enter your customer name.
Click + icon and define your invoice items (name, quantity, price).
Click Save button.
Create Invoices From Your Bookings
To create an invoice from a service and resource type bookings:
Click Checkout button in booking dialog.

To create invoices from your class bookings:
Click Customers button on booking dialog.
Click Checkout button on a class customer.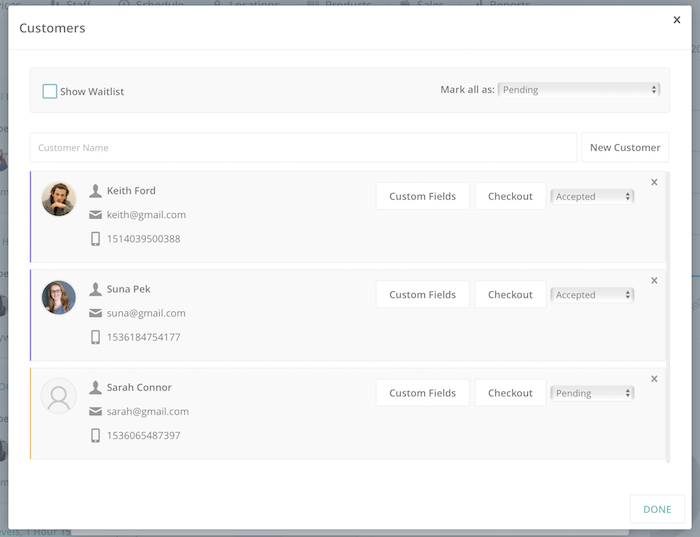 Invoice Items
You can define items yourself or click + icon on the item name text field to add an item (service, class, resource or product).
Payments
To make a payment for an invoice click Make Payment button on the invoice dialog.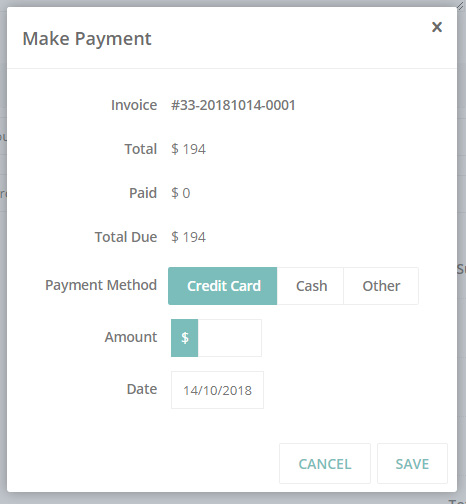 Payment History
You can see payment history at the bottom of invoice dialog.

View Invoices
To view booking invoices click Sales tab. Here you can see invoice total, paid and open amounts also.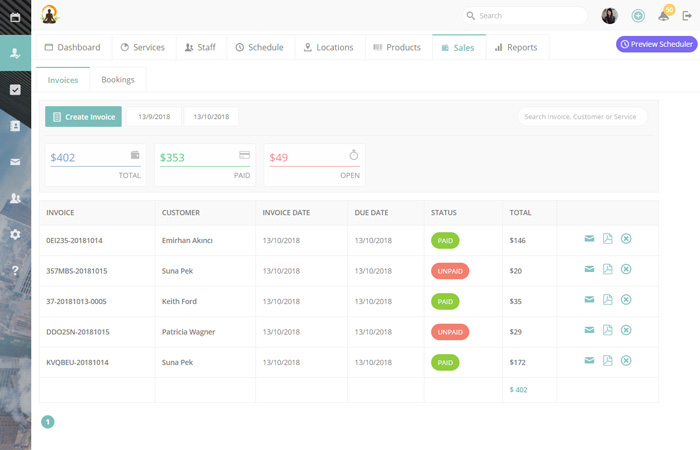 Uninvoiced Bookings
To see and create invoice for un-invoiced bookings click Sales > Bookings tab. Here you can all bookings that wait for invoicing. Click Checkout button to create an invoice for bookings.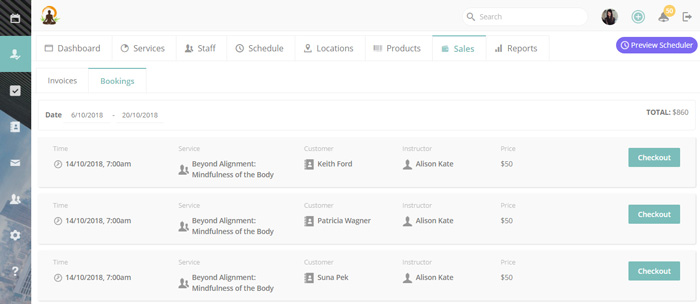 Download Invoices
To download invoices in pdf format click pdf icon on top-right corner of an invoice.
Email Invoices to Your Customer
Click email icon at the top-right corner of an invoice to send it to your customer's email.
Delete Invoices
Click x icon at the top-right corner of an invoice to delete it.