Booking Custom Fields
You can add custom fields (forms) to your services and gather information for each booking. Each service can have their own custom fields (forms).
To add custom fields to your services click Set Custom Fields button in Service Dialog.
Field Types
Form Name: If you want to group your fields you can use this field as group title.
Text: Single line text field.
Textarea: Multi-line text field.
Radio: Single select options.
Checkbox: Multi-select options.
Date: Datepicker enabled date field.
Paragraph: Information field. Paragraph fields will be used as a service description fields. For example if you have a car rental resource you can add a paragraph field to define car features like Doors, Color, Fuel, etc.
If you define a paragraph field with the label of "Location, Map, Address or Destination" this field value will be added as map to your service details dialog.
Please see Service Features page for more information about paragraph fields.
Service Dialog Custom Fields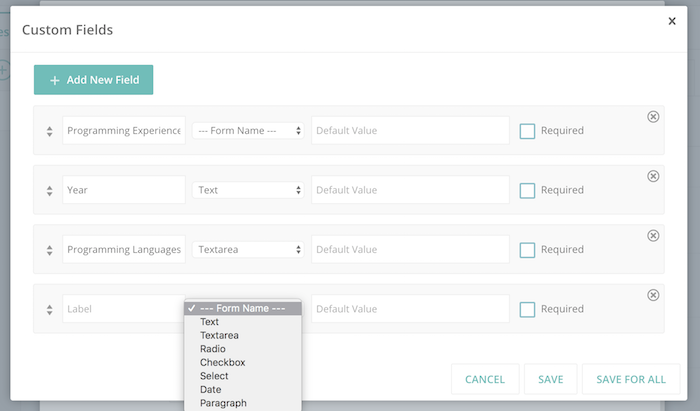 Booking Widget Custom Fields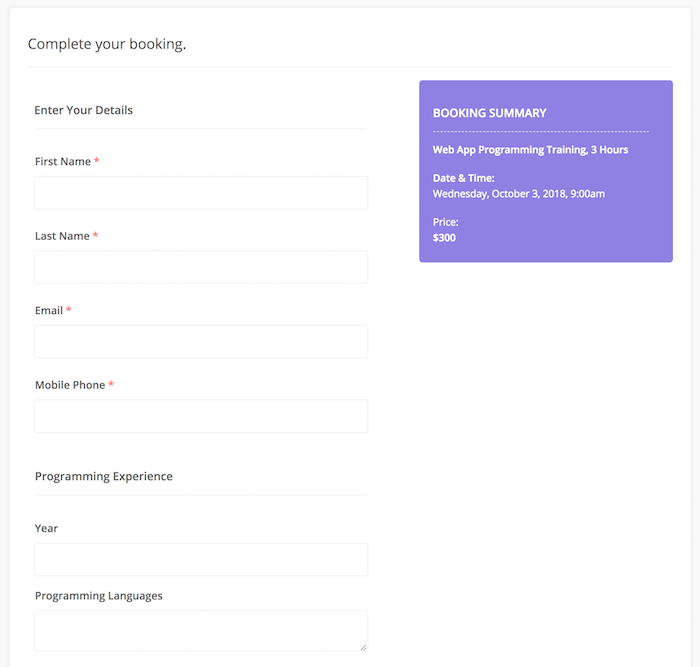 View Booking Custom Fields
When your clients fill your custom fields and complete the booking you can view and manage their custom fields.
To view Service and Resource bookings click Custom Fields button in booking dialog.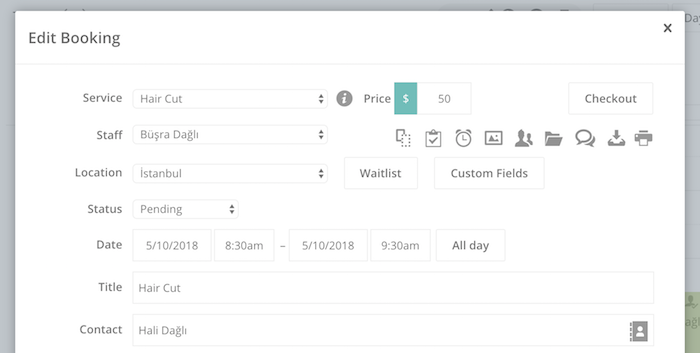 To view Class attendees custom fields click Customers in booking dialog and click Custom Fields in Customers dialog.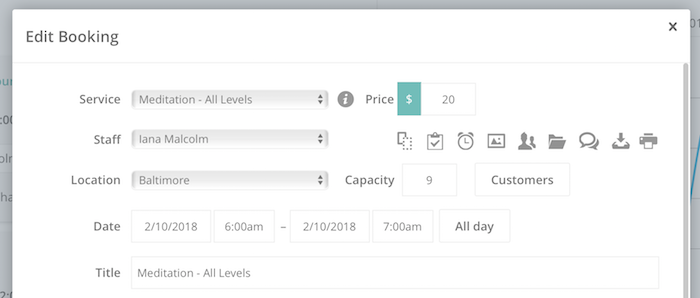 Class Customers Dialog