Booking Button
You can place a booking button to any page. When you click on a booking button your default booking scheduler will be opened in a dialog.
Place Your Booking Button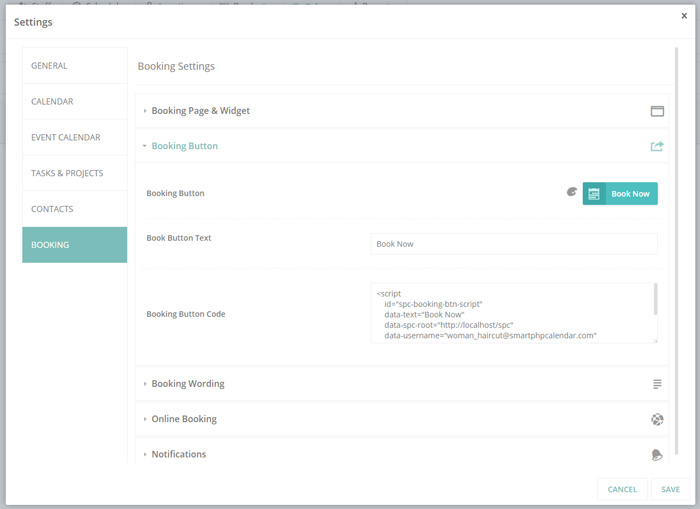 To place a booking button on your page:
Open Application Settings.
Click Booking tab.
Click Booking Button.
Copy Booking Button Script.
Paste script to your page where you want to display your button.
Booking button script will create a button element automatically. Do not place in a button element.