Booking Attachments & Image Gallery
You can upload unlimited files to your services.
To upload files in create service dialog click Upload Files button.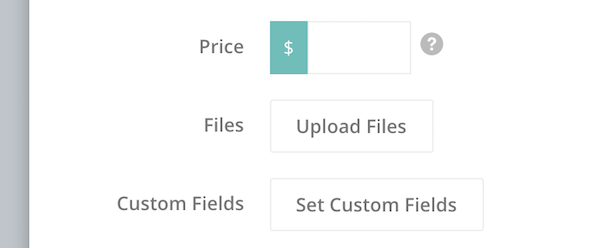 Service Image Gallery
When you upload files to your services neatCal auto-filters images and other documents. Your images will be shown as image gallery and your first image will be shown as featured image in your booking website (booking widget).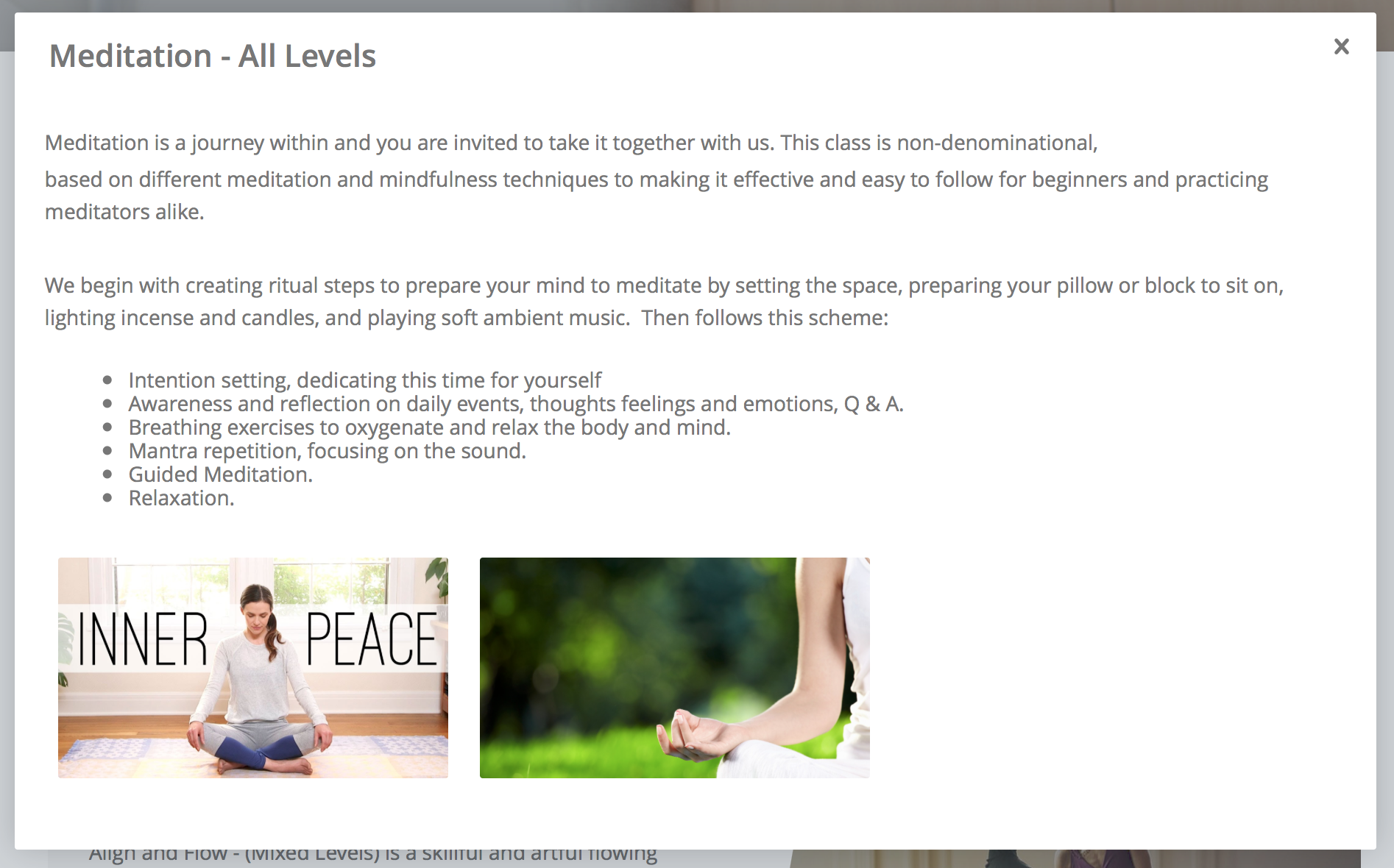 Download Booking Attachments
Your customers can download your uploaded documents on booking process (in service details dialog and booking form).
View Gallery and Attachments in service details dialog.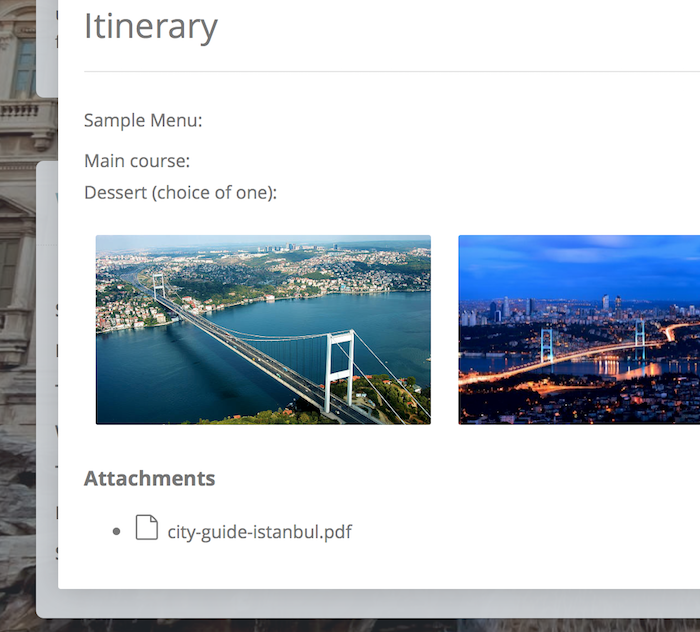 View attachments in booking form.