Beauty Salon
In this tutorial we will build a complete booking system for Beauty & Hair Salons.
Business Details
First add your business logo, name, description and contact info in Application Settings.
Locations
If you have more than one location please add your locations first in Locations tab. Please see Locations page to learn how to create and manage locations.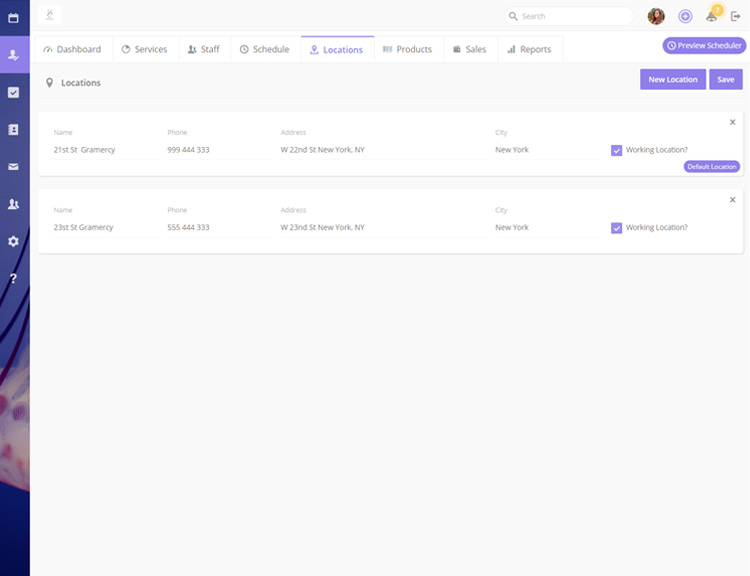 Staff
If you have more than one staff create your staff first in Staff tab.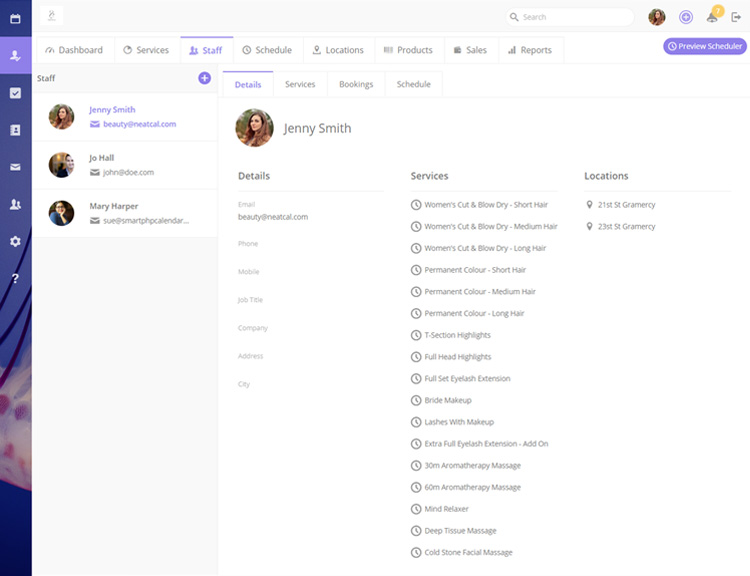 Categories
To create categories click Services tab and plus icon under Categories section. See Categories page for more information.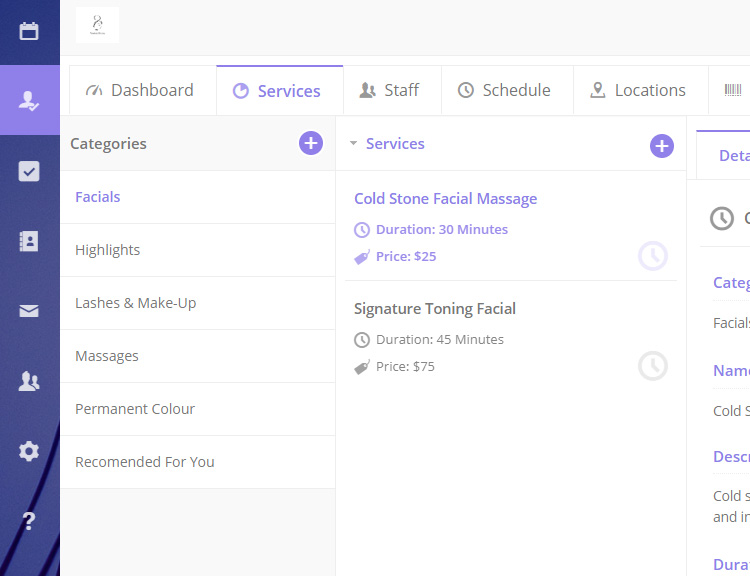 Services
To create services click plus icon under Services section. See Services page for more information about managing your services.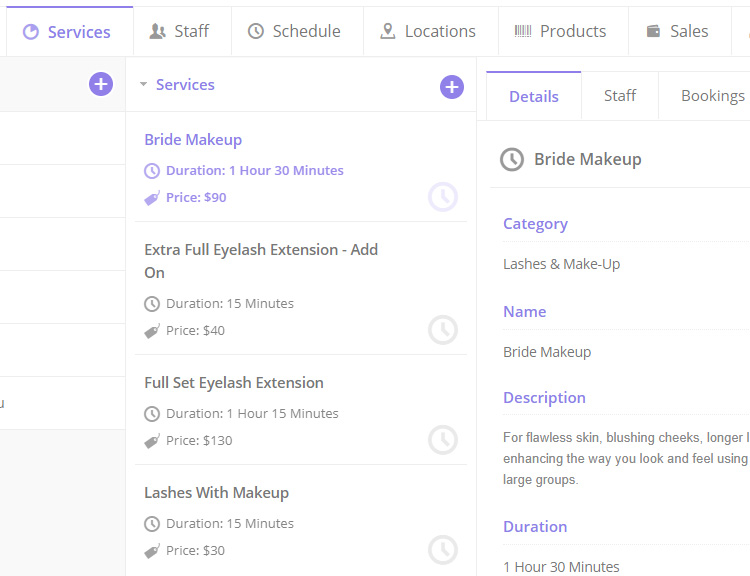 Add-Ons
If you want to sell your products with your services you can use Add-Ons.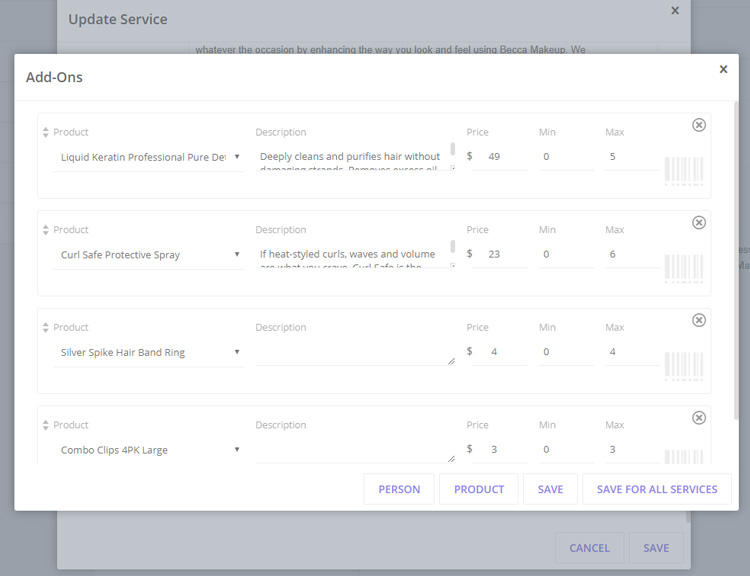 Custom Fields
You can build your own booking forms and gather specific information for each service by using Custom Fields.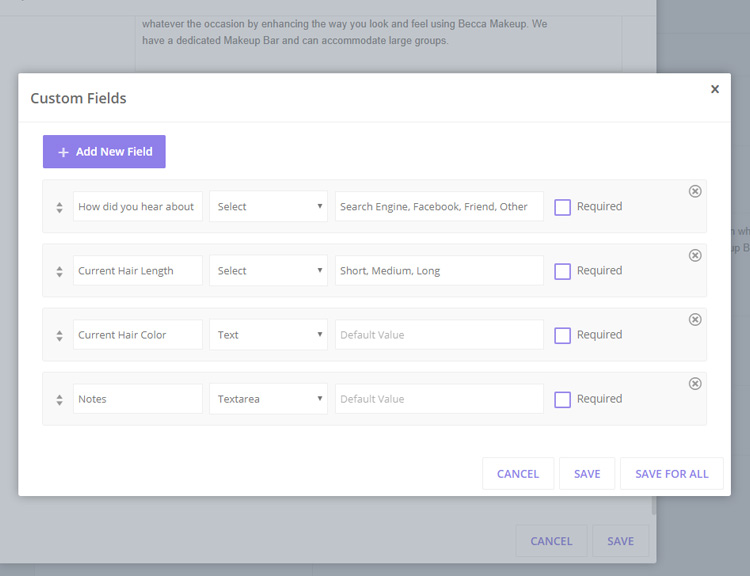 Booking Settings
You can configure lead time, cancellation time, booking wording, Booking Widget settings, themes and much more in Booking Settings. To reach booking settings open Application Settings and click Booking tab.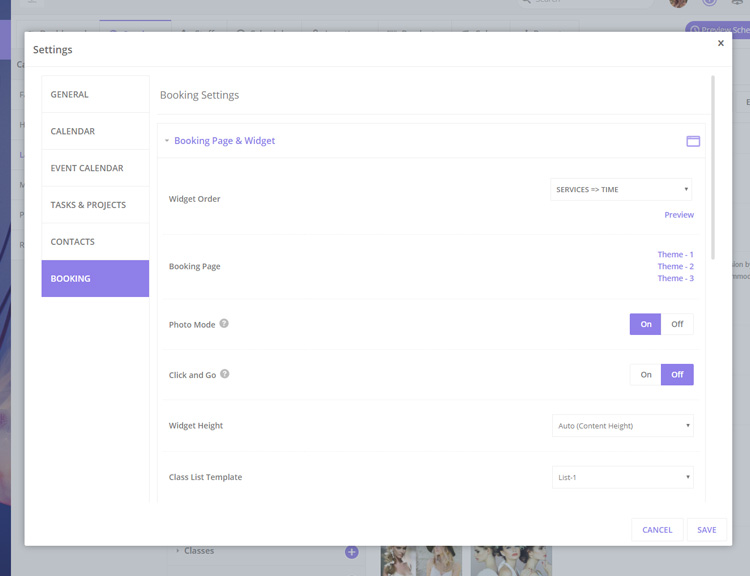 Booking Website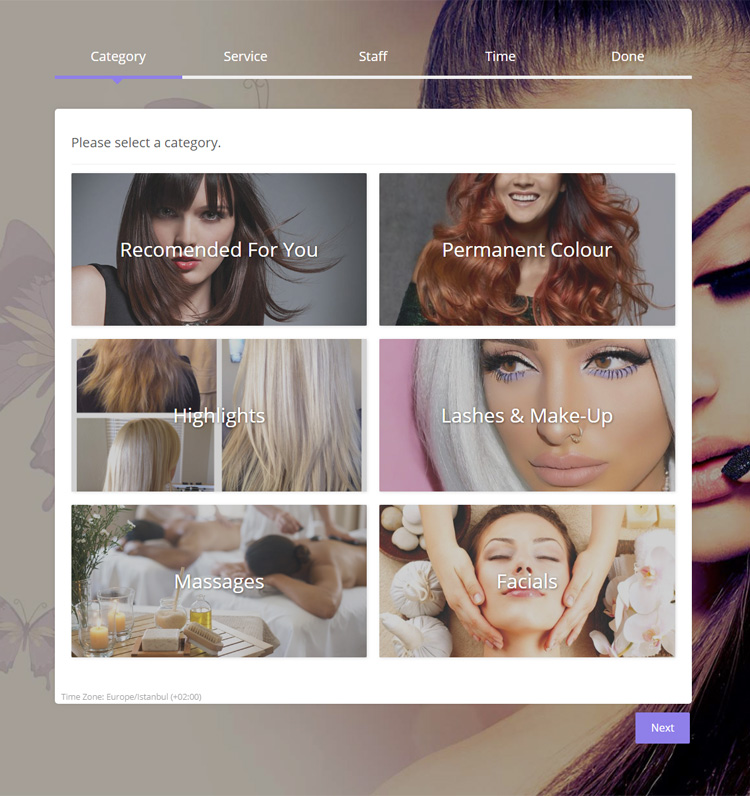 Please read our User Guide to customize your services, classes, pricing, booking widget, options and more.