Appointment Management
Create an Appointment
Create Appointment on Contacts
Click Appointments tab.
Click New Appointment.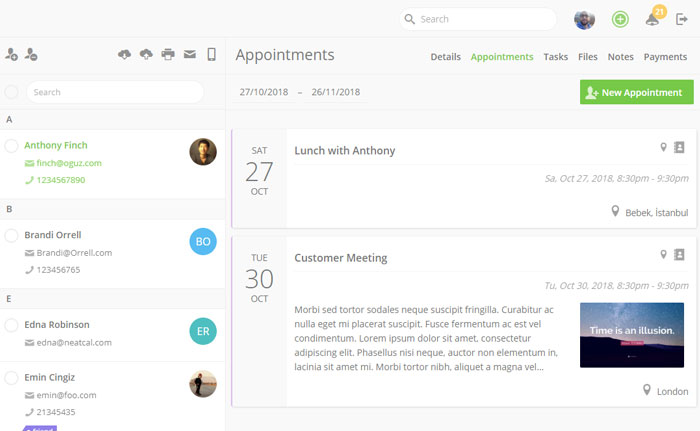 Create Appointment on Calendar
Select any time range on the Calendar.
Click Appointment on Event Dialog.
Enter contact information.
Click Save.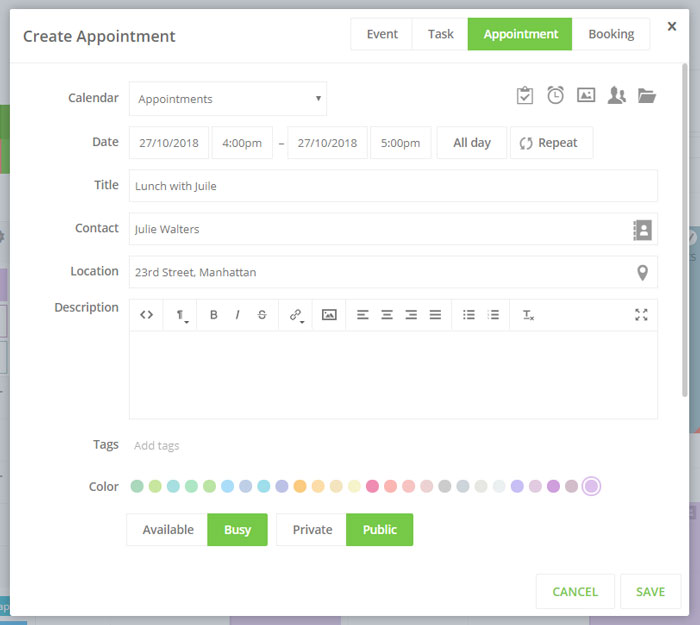 Update an Appointment
Click on an appointment.
Make your changes.
Click Save.
Delete an Appointment
Click on an appointment.
Click Delete.
View Appointments
You can view your appointments on Contacts > Appointments tab and your Calendar.
Upcoming Appointments
You can see upcoming appointments in Contacts > Details tab.
Appointment Calendar
Your appointments will be created on default Appointment Calendar. You can change your appointment calendar on Application Settings.
Reminders
You can set each appointment reminders or set default reminders for the appointment calendar. Please see Reminders page for more information.