App Notifications
You can see in-app notifications at the top-right corner of the application. When you have a new notification it will be blinking with the count of notifications in a yellow circle.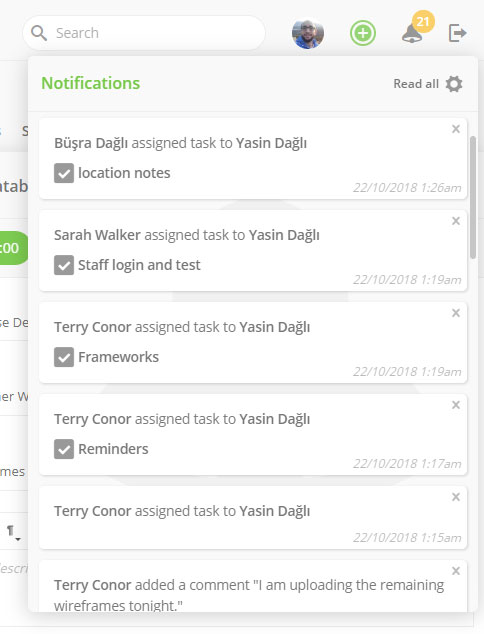 Calendar
Share calendar.
Comment on a shared calendar and event.
Tasks
When someone invited you to a project.
Create task on a shared project.
Comment on a shared project and tasks.
Change task status.
Change task title and description.
Assign & follow a task.
Booking
New booking.
Booking Cancellation.