Add-Ons
You can use Add-Ons to customize your pricing and attach your products to your services so your customers can purchase them as an extra items to their bookings.
Create Add-Ons
To create add-ons click Add-Ons button on a service dialog. To add person add-on click Person button and to add your products click Product button.
After creating your add-ons click Save button.
Update Add-Ons
To update add-on make your changes and click Save button on add-ons dialog.
Delete Add-Ons
To delete add-on click x icon on the top-right side of an add-on and click Save button.
Change Add-Ons Order
You can drag & drop to change order of add-ons. To reorder an add-on click on it and drag to position you want then click Save button.
Person Add-Ons
Person add-ons can be used to customize pricing.
If you define a person add-on for a Class or Time Slot Class booking types add-on count will be added to total class count. For example if you define a Person add-on 'Adult' for your 10 capacity class. When your customer books your class with 2 Adult your remaining space will be 8.
Product Add-Ons
If you want to sell your products with your services you can use product add-ons. Your product add-ons will be shown at the end of booking process so your customers can add your products to their bookings.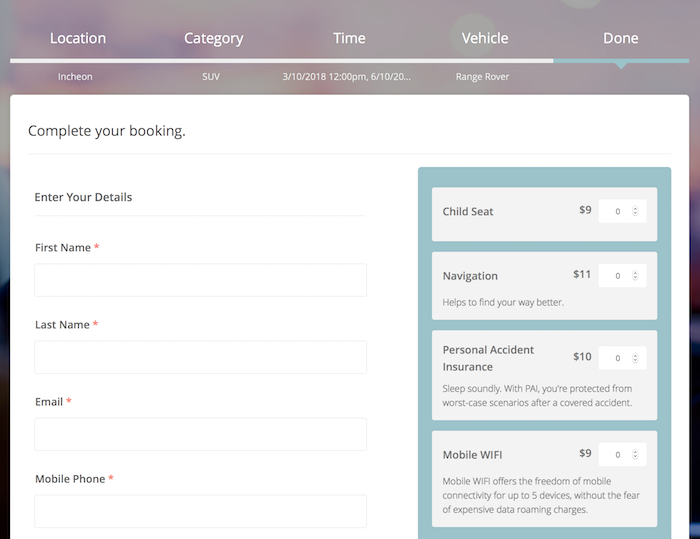 View Purchased Add-Ons
You can see purchased add-ons by clicking Checkout button in Booking Dialog and Class Customers dialog.